About the Pecos League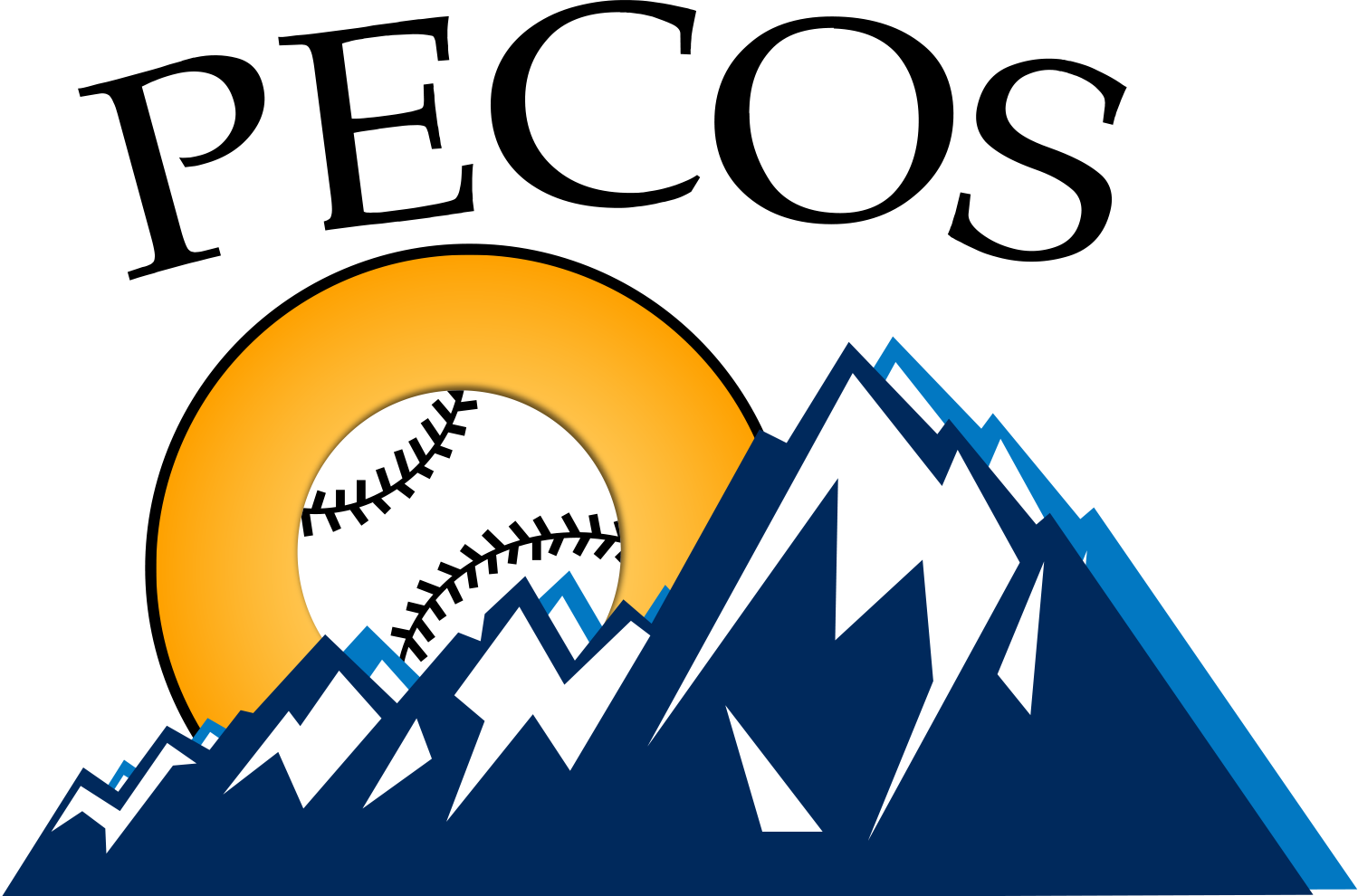 The Pecos League is an
independent baseball league
which operates in cities in desert mountain regions throughout California, New Mexico, Oklahoma, Southern Arizona, Kansas, West Texas and Colorado. Pecos Teams play in cities that do not have Major or Minor League Baseball teams and is not affiliated with either.
In the original 2011 season, the Pecos League was based along the Pecos River from Alpine, Texas to Roswell, New Mexico. The Pecos League has two divisions which stretch from the plains of Kansas to the Oceans of California to the Mexican Border of Texas. There are two divisions in the Pecos League, A Pacific Division which has all of its teams in California and a Mountain Division which covers Western Kansas, Northern Oklahoma, Texas, New Mexico, Southern Colorado and Arizona. Tucson has rotated between Mountain and Pacific Division every year they have been in the league since 2016.
In 2023 half of the teams in the Pecos League play in California which is the entire Pacific Divison. The Pecos League bought the San Rafael Pacifics in 2019 and moved them into the Pecos League in 2021. The Pecos League is the only league in the World that does not use a DH maintaining 2019 National League Rules with the pitcher hitting. Teams in the Pecos League wear solid color tackle twill jerseys no white or grey. Players are required to use MLB approved bats. Rawlings is the official game ball and the only game ball permitted in Pecos League Games. The Pecos League has a custom Rawlings Ball made known for its durability and longevity. The Pecos League has been selling these balls to public since 2012 and are very popular amongest College Baseball Programs.
Pointstreak is the scoring application used for all Pecos League Teams and was the official scoring application for independent baseball since 2010.
The league's high power offenses are fueled by high altitudes and smaller ballparks. The Mountain Division of the Pecos League is home to high altitude baseball where our average elevation is 4870. Our players come from all over the US and all over the world and are a combination of rising stars, falling stars, shooting stars and athletes with stars in their eyes. Our communities take tremendous pride in their teams.
---
Several players that played in the Pecos League went on to play in Major League Baseball including:

---
The Pecos League has 22 man roster with no DH used in games. Each team roster has 8 experienced players and 13 rookies. The Pecos League Regular Season is nestled in the middle of the summer from June 1-August 5. This timing leads for increased fan participation and support.
---