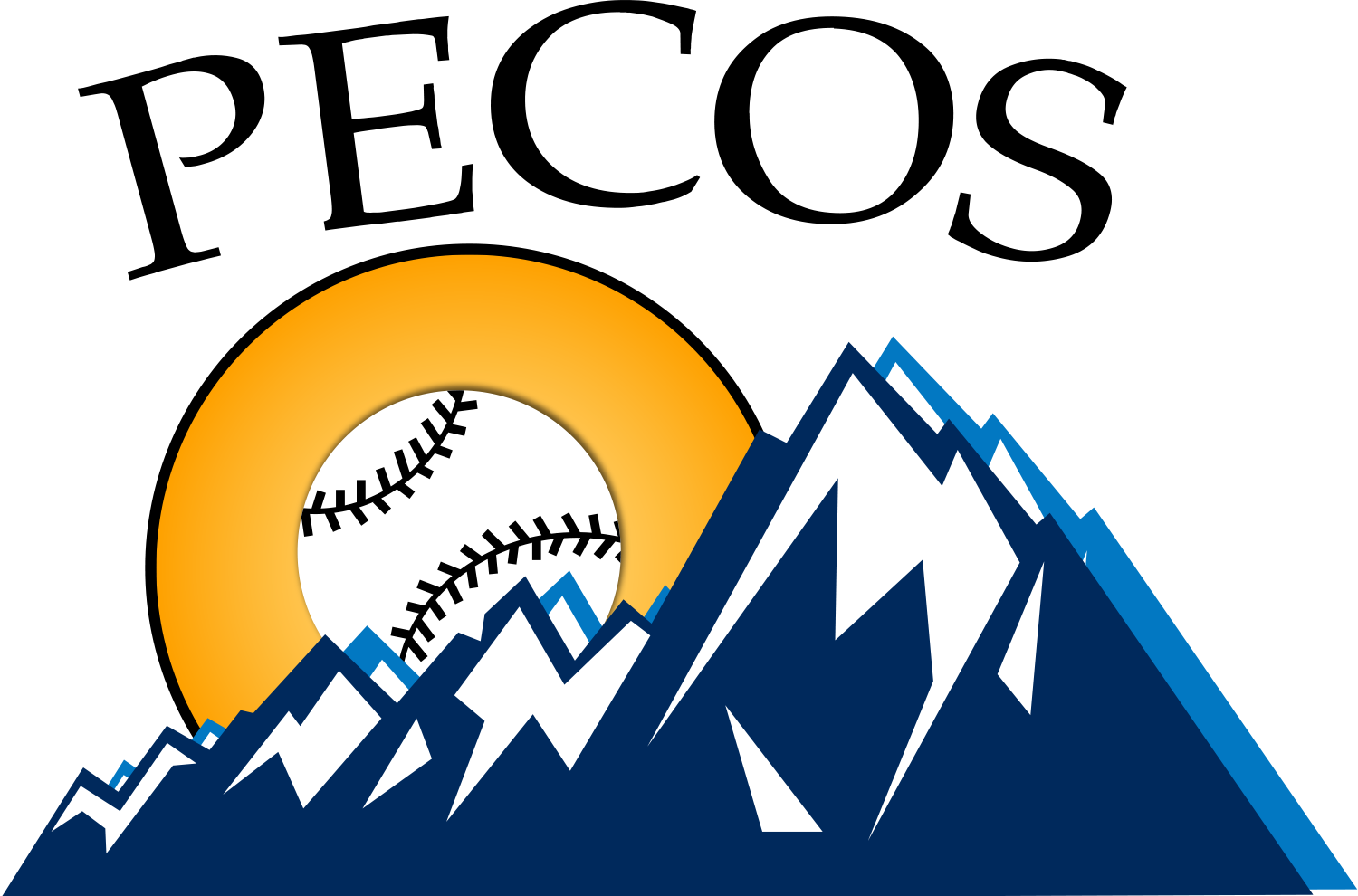 Pecos League Roster Rules for the 2023 Season
The Pecos League office will classify all players status for 2023 season.
A player born after January 1, 2001 is considered a rookie regardless of prior experience.
16 players that are born on or after January 1, 1997 and have less than 150 at bats or 65 innings pitched in professional baseball. (Pecos League Rookies)
9 players can be veterans of any age.
6 players can be classified as an import.
---
Teams will carry a 22 man active roster with a 25 man expanded roster. Each player will be defined as a rookie or veteran on the team's roster. A player who is moved off the Expanded Roster for any reason (including, but not limited to, release or injury) shall not be permitted back onto the Expanded Roster until after 14 days have expired since his removal. Exceptions to this rule may be granted only by express written approval of the Commissioner (for good cause). Such written approval, if granted, shall be provided to the requesting manager and the League Adjudicator, plus the opposing manager of the requesting team's current or next opponent. In any event, when the player returns to the Expanded Roster, the limitations of Rule 403(c)(1) shall not be exceeded, and any player removed from the roster to make room for the returning player is subject to the restrictions of this Rule.
---
Playoff Format
Eight teams will qualify for the playoffs
The team with the best record in each division will qualify as division winner. (Mountain North, Mountain South, Pacific North, Pacific South)
Each Conference Mountain and Pacific will have two teams that are non division winners with the best record regardless of division.
Playoff Location will be determined on ballpark availability, proximity of travel and standings. When possible in the first round both teams will host a playoff game.
First Round will feature (4) seed vs (1) and seed (2) seed vs (3) seed in Best of 3 series
Second Round will feature Winners of each first round series in conference finals Best of 3 series
Finals Round will feature Winners of Mountain Conference vs Winners of Pacific Conference at location TBD.
2023 Pacific Standings

Team
W
L
PCT
RAIN
Games
GP
GB
Home
Away
AVG
ERA
SRF
39
8
0.829
2
47
0
0
26-3
13-5
0.34
4.53
MON
31
18
0.632
0
49
0
0
24-4
7-14
0.292
6.52
BAK
30
18
0.625
1
48
0
0
20-10
10-8
0.327
5.52
LAN
28
22
0.560
0
50
0
0
13-5
15-17
0
6.19
MRY
27
23
0.540
0
50
21-12
6-11
6.42
MTZ
25
24
0.510
0
49
0
0
18-9
7-15
0.244
7.38
VAL
12
37
0.244
0
49
0
0
8-13
4-24
0
10.77
DUB
4
44
0.083
0
48
2-7
2-38
14.7

2023 Mountain Standings

Team
W
L
PCT
RAIN
Games
GP
GB
Home
Away
AVG
ERA
TUC
32
13
0.711
7
45
0
0
12-4
20-9
0.321
5.34
ALP
35
16
0.686
2
51
0
0
22-6
13-10
0.355
4.33
TRI
30
19
0.612
5
49
0
0
21-7
9-12
0.353
6.64
GCK
30
20
0.600
4
50
0
0
20-7
10-13
0.338
15.75
ROS
30
23
0.566
2
53
0
0
24-13
6-10
0.336
8.55
BLA
17
25
0.404
11
42
0
0
13-9
4-16
0
11.12
SAF
17
31
0.354
5
48
0
0
13-16
4-15
0.343
13.49
AUS
1
45
0.021
6
46
0
0
1-4
0-41
0.329
17.85