Matt Williams throws seven innings and goes 4-4 with 2 homers. Santa Fe 14 Raton 2
---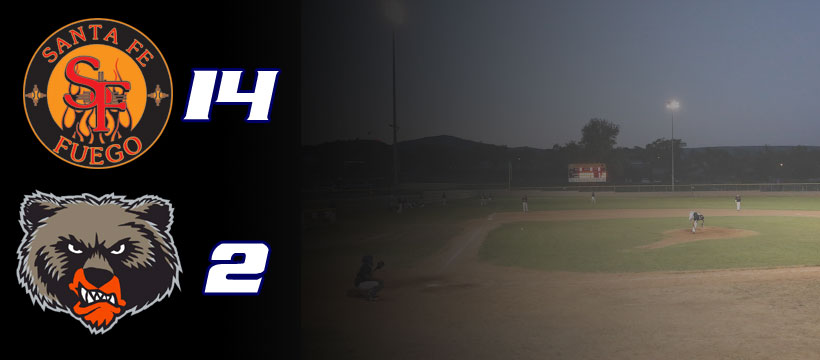 7/12/2013- Matt Williams went 4-4 with 2 home runs at the plate as the Santa Fe Fuego got a well deserved break with a game against the Raton Osos.

Drew Evans didn't get out of the 2nd inning before allowing 11 hits and 8 runs.

Jimmy Maxwell hit his league leading 21st home run for the Fuego.

He also pitched seven innings striking out 7 while allowing just 3 hits. The Fuego climbed a full game in the Standings as White Sands beat Trinidad 6-5 across the border.

This sets up a critical two game series between Trinidad and Santa Fe for 2nd place in the Northern Division beginning Saturday Night in Trinidad.