Weidman pitches Alpine to victory
---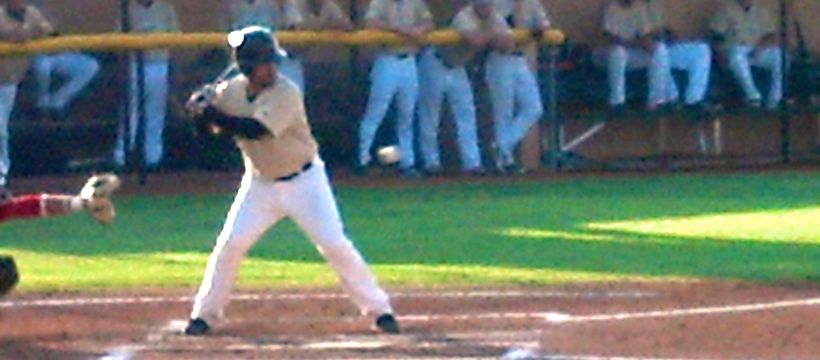 5/18/2013-
By Karen Boehler
Pecos League writer

ALAMOGORDO — Bryce Weidman threw a two hitter through eight innings Friday, leading Alpine to a 7-1 victory over White Sands in the Aquarium.

Alpine manager Ryan Stevens called Weidman "the player of the game," noting "His command was spot on tonight."

The only Pupfish run came in the seventh, when Erik Nockleby was hit and advanced on a wild pitch. Pinch runner Mike Mendoza went to third on an error and scored on a fielder's choice, but that was the only 'Fish runner to cross the plate, as Weidman allowed his only two hits in the eighth, but no runs.

Carlos Camacho gave up a double and two walks in the ninth, but got out of the bases-loaded situation unscathed. The Cowboy offense, meanwhile, went up 2-0 in the second when D.J. Johnson singled and scored on a Billy Crowe double, with Weidman helping his own cause by singling in Crowe.

Alpine added one in the third on singles by Casanova Donaldson and Joel Carranza, with Donaldson scoring on a put out. They made it 5-0 in the sixth when Tyler Rost singled, went to third on an error then came home on a fly ball. Derrick Fox then walked and came around on singles by Donaldson and Eric Herman.

The Cowboys rounded out the scoring in the seventh when Brycen Bell singled, Tyler Rost reached on an error and, with two outs, Bell came home on Weidman's second single — he was 2-for-4 in addition to his effort on the mound — and Rost on a bases-loaded walk to Herman.

Still, despite all that, Stevens said it wasn't his team's best performance.

"It does make me feel good, but I'm still not satisfied," he said. "I didn't think we played our best baseball. We hit the ball hard at times, but at the same times, there were still a few sloppy plays; leave runners on base; and striking out at the plate far too much. But as a whole, it was a good team-effort win. We've got good team speed. We put the ball in play when we need to. We try to manufacture runs any way we can."

Herman, Donaldson and Joel Carranza each were 3-for-5, with Herman tallying one run and RBI and Donaldson 1 RBI.

The teams wrap up their five-game series Saturday at 6 p.m. in Alamogordo.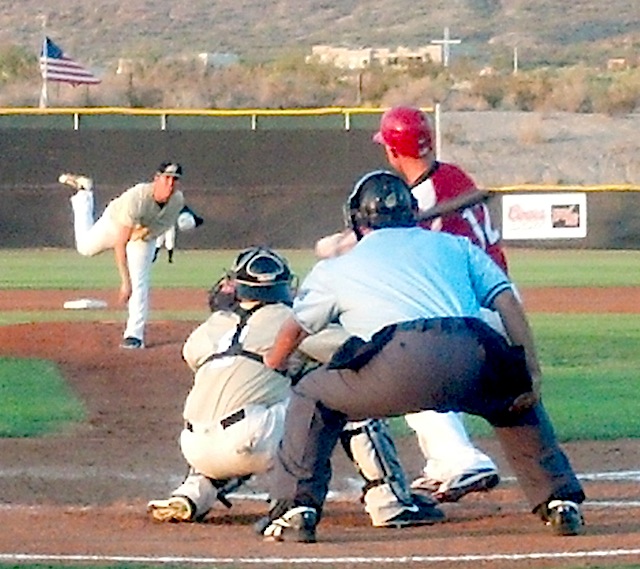 ---
Eric Zagone started on the mound for the Pupfish. (Photo by Josh Szwaczkowski)

---
For more information visit Pecos League of Professional Baseball Clubs LLC.
http://www.PecosLeague.com
575-680-2212