More good pitching, hitting lets Trinidad top Raton
---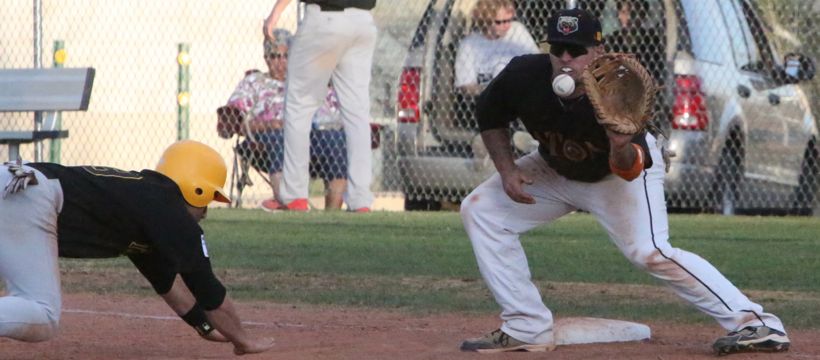 5/17/2013-
By Karen Boehler
Pecos League writer

RATON — Another Trigger had a solid night on the mound Thursday, as Chris Tuttle pitched a one-hitter through six and Trinidad came away with an 11-4 victory over Raton at Gabrielle Field.

"We had a great game," said Trigger manager J.D. Droddy, praising Tuttle's effort. "It was just a masterful job of pitching. Hitting corners. Keeping them off balance."

For Oso manager Ray Hancock, the night wasn't as positive.

"The game was a mess," he said. "We got started off on the wrong foot. Couldn't hit, couldn't catch, couldn't play baseball. Couple boys, I think, partied last night. Came in flat."

Oso starter Dustin Javins got out of the first unscathed, giving up only one hit, but the second was another story entirely.

Trinidad sent 11 batters to the plate, scoring six runs on six hits — including doubles by Sam DiMatteo and Frank Florio, a hit batter and two errors. That put the Triggers up 6-0, and they never again trailed, adding one run in the fifth off Steve Taft; one in the seventh off Tyler Anzmann; and three in the eight, including Trinidad's first home run of the season by DiMatteo, a long, two-run shot over the fence.

The only hit off Tuttle was a broken-bat single by A.J. Doyle through the hole at second base, with two Trigger relievers keeping the shutout going through eight.

Chris Shaklee went two innings — "Just a great relief job," Droddy said — and Kellen Quintana, a New Mexico high school grad who went to college just up the road at Otero Junior College, came in in the ninth, when Raton scored its only runs.

"We played all our reserves and made some costly errors, but unfortunately with two outs in the ninth and two strikes on the hitter, Kellen had to leave due to an injury," Droddy said.

The manager is concerned it could be an oblique injury, and Kellen will be checked out Friday. Lee Hall got the final strike to end the game.

But before that, the Osos plated three runs, starting with singles by Cameron Powers and Michael Lange; an error that put Adam Zieger on base and scored Lange; a 2 RBI double by Louie Saenz and an error that scored SAenz.

Those Raton runs were from other than the Oso starters, as by that time, Hancock was not happy.

"About the eighth inning, I took the starters out," he said. "I let the bench players play."

And although the Triggers scored 11 runs off 13 hits — leading 11-0 after eight — Hancock was a little happier with the pitching.

Droddy said the defensive play of the night came from Bryce Miller, a utility players at second, who made made a "spectacular catch over his head. He caught it on the fly, turned and fired to Matt Hunt who was covering second for a double play. It was just a spectacular play that just caught everybody's breath."

The two nearby rivals have two more games remaining in this series, with Friday's game beginning at 7 p.m.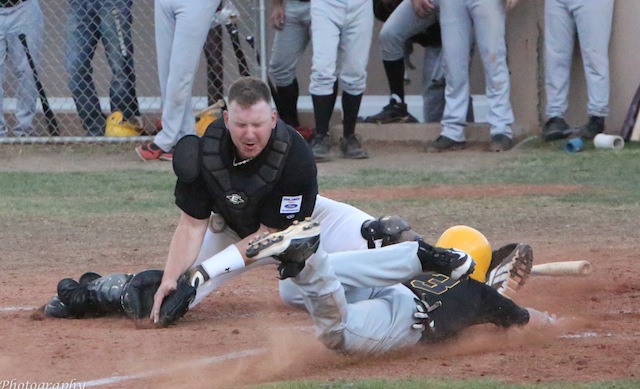 ---
Sam DiMatteo is safe at home as Osos' catcher Zach Kreeger loses the ball, which is at his knee as the glove moves to the plate. (Photo by Marty Mayfield)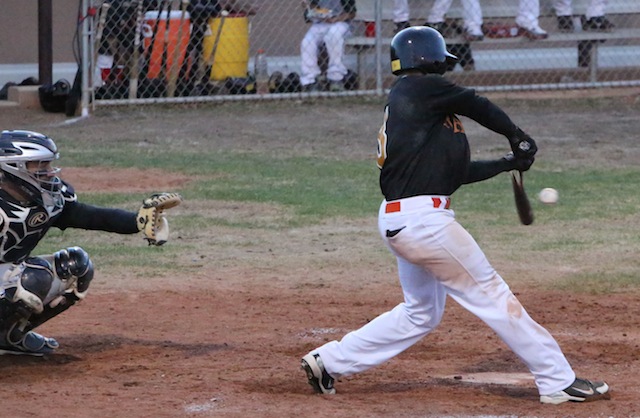 ---
Stedman Smith makes contact with the ball but couldn't beat the ball to first. (Photo by Marty Mayfield)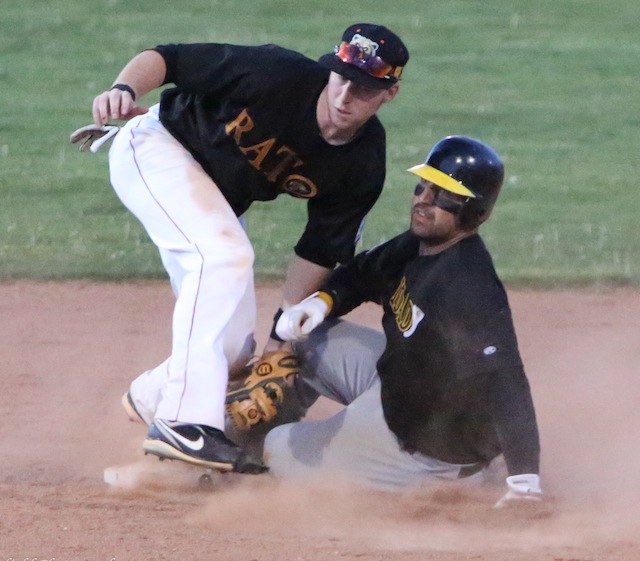 ---
Out at second is the call as Trigger Andrew Azzopardi slides by the glove of Ryan Barban. (Photo by Marty Mayfield)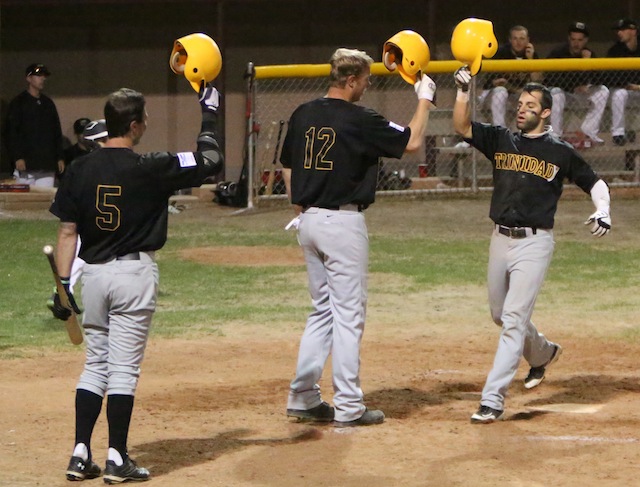 ---
Sam DiMatteo hit a two run home run in the eighth to run the score up and is met by fellow teammates as he crosses home plate. (Photo by Marty Mayfield)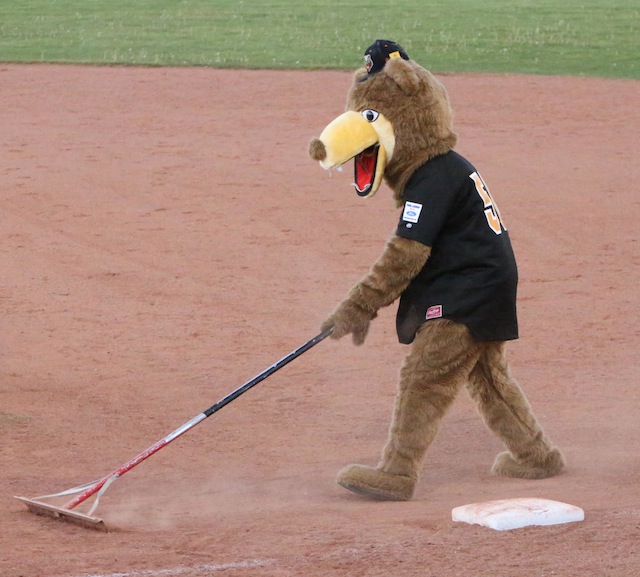 ---
Roso the Oso works the first base line. (Photo by Marty Mayfield)
---
For more information visit Pecos League of Professional Baseball Clubs LLC.
http://www.PecosLeague.com
575-680-2212