Houston Apollos 6 Coastal Kingfish 4
---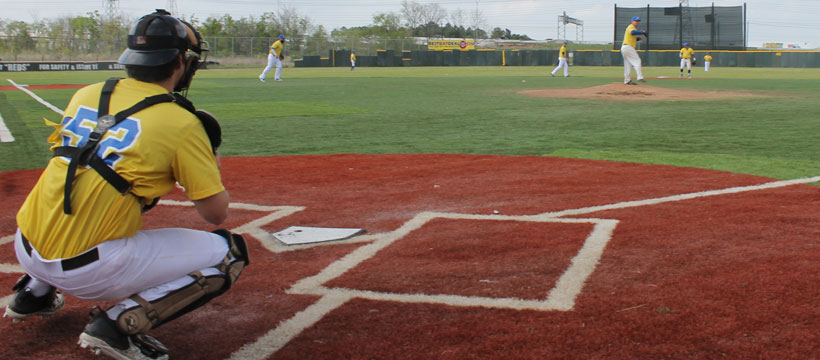 3/18/2017- The Houston Apollos defeated the Coastal Kingfish 6 to 4 behind a 6th inning that yielded two home runs and a 3-2/3, 5 strikeout pitching performance from Cip Garza. The Apollos made 6 errors but only walked two batters.

Eric Schneider went 3-4 with 1 rbi. Nick Vehlewald hit the go ahead two run homer going 1-4 Scott Stetson went 3-4 with a homer, a double, two runs scored and 2 rbis. Andrew Dunn went 2-3 as a batter.

CJ Epperson drove in all four Kingfish runs and hit a two run homer.

Andrew Dunn pitched 3-1/3 innings allowing 5 hits, 4 runs and 2 earned runs. Cip Garza pitched 3-2/3 innings with 5 strikeouts and no runs allowed picking up the win for the Apollos.

CJ Epperson pitched 3 innings allowing 4 hits and 2 runs with 6 strikeouts. Liam Rosebeck pitched 3 innings allowing 9 hits and 4 runs taking the loss for the Kingfish.

---
For more information visit Pecos League of Professional Baseball Clubs LLC.
http://www.PecosLeague.com
575-680-2212