Galveston Sea Lions 2 Houston Apollos 1
---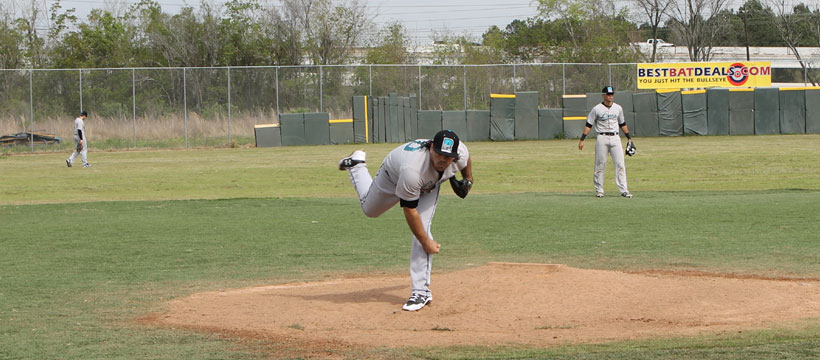 3/16/2017- The Galveston Sea Lions defeated the Houston Apollos in 2-1 in the shortest game in the history of the Pecos Spring League. The game lasted 1 hour and 15 minutes as the two teams combined for 21 strikeouts and only 3 hits. All hits came from the two teams starting catchers.

The wind blowing out to centerfield didn't help either offense.

For the Lions Javier Taylor pitched 3 innings striking out 5 with 2 walks and 1 run allowed. Zech Zinicola pitched 4 innings striking out 8 with no walks. The lone Apollos hit came from Eric Schneider and the Apollos scored a run on a first and third overthrow into centerfield. The Apollos held the lead until the Lions executed a hit and run on a first and third with two outs. Taylor Ellis had two hits and both rbis for the Lions.

The Apollos ruined a great pitching performance from Bryan Kloppe who pitched 7 innings with 8 strikeouts and no earned runs.

With the win the Apollos and the Lions are deadlocked at 5-1 in first place in the Pecos Spring League.

---
For more information visit Pecos League of Professional Baseball Clubs LLC.
http://www.PecosLeague.com
575-680-2212