Game 2 Tucson Saguaros 5 Trinidad Triggers 4
---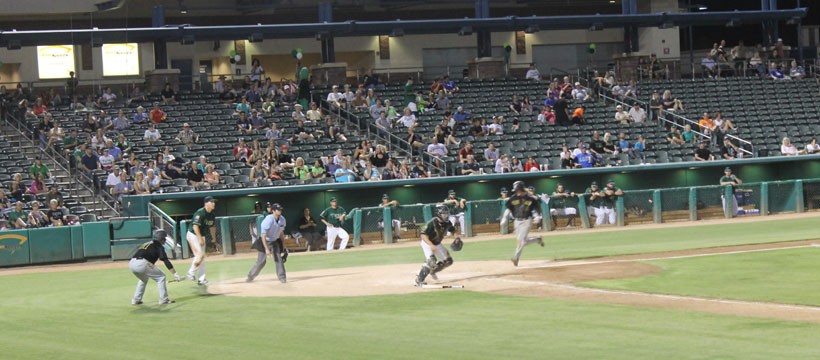 8/11/2016- Tucson Saguaros 5 Trinidad Triggers 4 The Tucson Saguaros win the 2016 Pecos League Championship. The Saguaros rallied to score 4 runs in the 9th to defeat the Trinidad Triggers. With the win the Saguaros are the 2016 Pecos League Champions.

The Trinidad Triggers got a great performance from Joe Robinson who pitched 7 innings only allowing 1 run. Jason Webb hit a two run homer to give the Triggers a 3-1 lead.

The Triggers took a 4-1 lead into the 9th inning. Toby Eigner allowed a Michael Rampone single. Ryan Retz was hit in the helmet. Then Jimmy Heck advanced on a key error by the left fielder. Jesse Baker hit a single to right filed. Adam Urbania walked. Christian Schneider came in relief and got Tanner Geisel to hit a sac fly to the tie the game. With Thomas McKenna at bat Jesse Baker scored the winning run on a wild pitch.

---
For more information visit Pecos League of Professional Baseball Clubs LLC.
http://www.PecosLeague.com
575-680-2212