Billy Waltrip struck out 16 batters to lift the White Sands Pupfish (6-8) to a 5-1 win over the Tucson Saguaros (11-3) at Griggs Park.

The White Sands Pupfish came out swinging, scoring three runs in the first inning to jump ahead of the Tucson Saguaros early. The White Sands Pupfish scored in the first on a wild pitch, an RBI single by Zac Johnson, and an RBI single by Macyn Clifford.

Johnson was hot from the plate for the White Sands Pupfish. Johnson went 3-4 and drove in one.

Cameron Cox was effective even in defeat, mowing down five the White Sands Pupfish batters and allowing three runs.

Cox ended up on the wrong side of the pitching decision, charged with his first loss of the year.

" />




The White Sands Pupfish escape the Tucson Saguaros behind Waltrips 16 strikeouts 5-1
---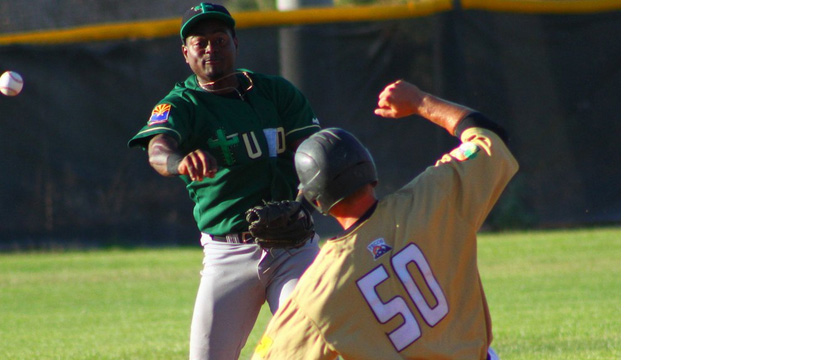 5/31/2016-
Billy Waltrip struck out 16 batters to lift the White Sands Pupfish (6-8) to a 5-1 win over the Tucson Saguaros (11-3) at Griggs Park.
The White Sands Pupfish came out swinging, scoring three runs in the first inning to jump ahead of the Tucson Saguaros early. The White Sands Pupfish scored in the first on a wild pitch, an RBI single by Zac Johnson, and an RBI single by Macyn Clifford.
Johnson was hot from the plate for the White Sands Pupfish. Johnson went 3-4 and drove in one.
Cameron Cox was effective even in defeat, mowing down five the White Sands Pupfish batters and allowing three runs.
Cox ended up on the wrong side of the pitching decision, charged with his first loss of the year.