Garden of Gears 12 Ohio Wranglers 2
---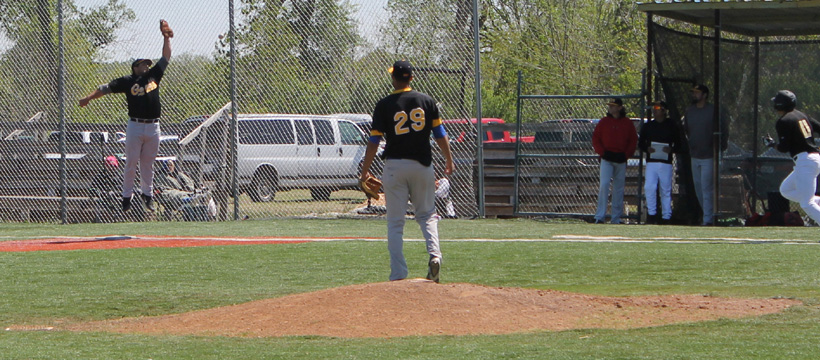 3/20/2016- The Garden of Gears won their first game in three tries against the Wranglers. They do so by run ruling the Wranglers in five innings. Both teams faced severe winds blowing straight in from left center field between 25-30 mph.

The Wranglers made 6 errors and walked 6 batters. Craig Jaquez won his third game of the Spring League. He pitched 5 innings striking out 3 and allowing only 2 runs.

Glaider Roman started for the Wranglers. He pitched two scoreless innings before he got into real trouble in the third. He did not get an out in the inning and was responsible for 4 runs. Tom Wright came in pitching one inning allowing 2 runs in his best outing to date. Clayton VanderLaan pitched 1.2 innings allowing 4 hits and 6 runs while striking out 3.

Dominque Lincoln, Ryan Rasco, Mike Rachun and Ryan Riordan all had hits for the Wranglers Thomas Grady continued to swing a hot bat for the Gears he was 2-3. Reece Bell had 3 rbis for the Gears. Manny Colon was 1-1 with a sac fly and 2 rbis. The game was called to run rule.



---
For more information visit Pecos League of Professional Baseball Clubs LLC.
http://www.PecosLeague.com
575-680-2212