Houston Apollos 9 Galveston Sea Lions 1
---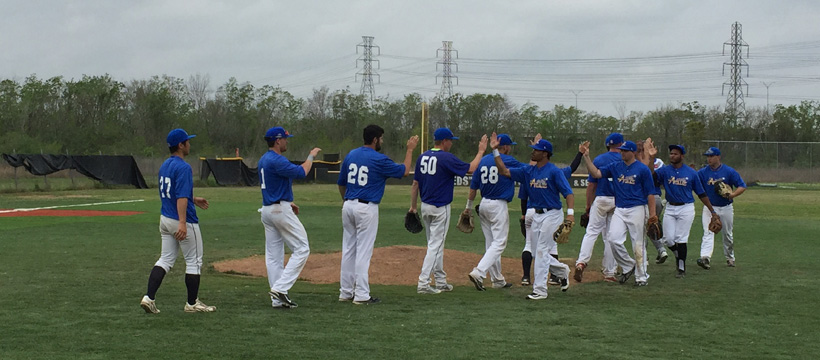 3/17/2016- The Houston Apollos pounded out 13 hits and received a great pitching performance from Eric Brothers in route to beating the Galveston Sea Lions 9-1. The Apollos continued to get offensive from their same sources. John Nicholson hit a home run and went 5-5. Logan Trowbridge went 3-3 with a triple and a double. Morgan Blatnik went 2-2 with 2 rubns scored. Wilmy Marrero went 2-4 as well for the Apollos. On the mound it was Eric Brothers who went 5 innings allowing 1 run with 3 strikeouts. S Yoshida pitched a scoreless 6th. Joe Borguard pitched a scoreless 7th.

Sean McNeil started for the Lions he gave up 8 runs in three innings while stiking out 3. Will Gerhard threw two scoreless innings. TJ Pruneda pitched two innings allowing 1 run. The Lions as a team had only 3 hits. 2 of the hits came from Charles Dailey.

---
For more information visit Pecos League of Professional Baseball Clubs LLC.
http://www.PecosLeague.com
575-680-2212