Coastal Kingfish 12 Ohio Wranglers 5
---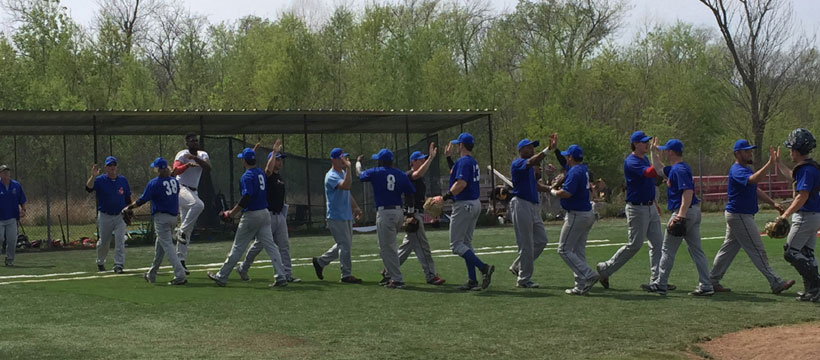 3/15/2016- The Coastal Kingfish beat the Ohio Wranglers 12-5 at Coastal Park. The Kingfish used Anthony Cantrell for 2 innings, he allowed 3 runs. Trumane Wright pitched 2/3 of an inning allowing 2 hits, 2 walks and 2 runs. James Byrd pitched 2-1/3 innings allowing no runs and pitching out of a jams. Scott Stonestreet pitched two innings of scoreless baseball with 3 strikeouts.

Clayton Truex went 2-3 and C Valenzia went 2-2 with 4 rbis to lead the Kingfish.

Ian Horn went 3-4 and scored 2 runs for the Wranglers. The Wranglers got another great start from Maine's Ryan Riordan. He pitched 4 innings allowing 5 hits, 3 earned runs with 7 strikeouts. Tom Wright entered the game in the 5th inning and could not hold a 5-4 lead. Wright allowed 8 runs in 1-2/3 innings of work. He walked 4 batters, hit 2 batters and gave up 3 hits. Donnie Speranza retired the only batter he faced.

The Coastal Kingfish and the Ohio Wranglers are tied in last place with 2-4 records. Both teams play doubleheaders on Saturday.

---
For more information visit Pecos League of Professional Baseball Clubs LLC.
http://www.PecosLeague.com
575-680-2212