Galveston Sea Lions 4 Ohio Wranglers 1
---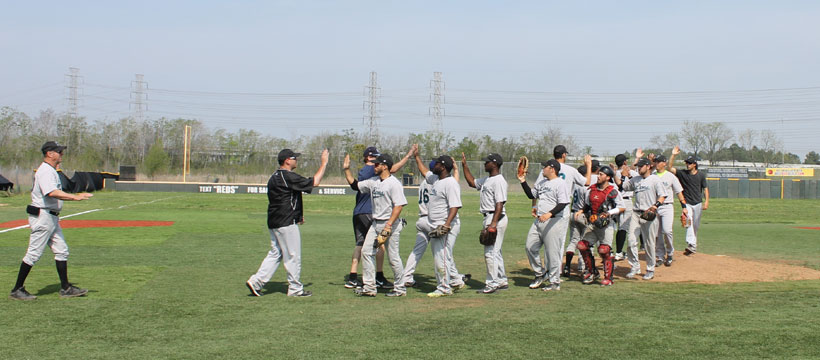 3/15/2016- The Galveston Sea Lions got a start from Chris Tuttle. Tuttle pitched four scoreless innings with six strikeouts. The All Time Pecos League innings leader and former Taos Blizzard Manager struck out 6 hitters and walked 1. Former Las Vegas Train Robber Sean McNeil made his spring debut pitching the 5th inning allow 1 run. TJ Pruneda pitched 2 innings of scoreless baseball.

Geraldo Salvaldi hit a two rbi single for the Lions. Charles Dailey doubled and scored a run. Kirby Campbell went 2-4 for the Lions.

The Lions climbed back to .500 with the win and a have a 3-3 record.

The Wranglers managed just 4 hits. Two of them were from Sugar Land Skeeters Bullpen Catcher Jeff Allen. Who went 2-4. Alex Freese pitched 5 innings allowing 3 runs. Chris Triebt pitched 2 innings allowing 1 run. The Wranglers fell to 2-4 with the loss.

---
For more information visit Pecos League of Professional Baseball Clubs LLC.
http://www.PecosLeague.com
575-680-2212