Ohio Wranglers 10 Coastal Kingfish 3
---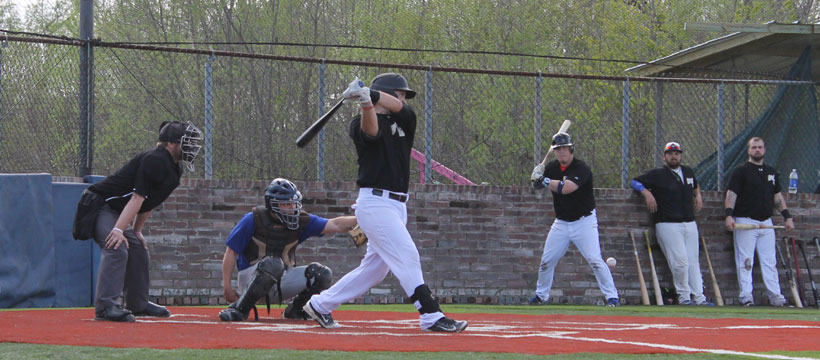 3/11/2016- In the final game of Week 1 that featured both on the 1-2 teams the Ohio Wranglers defeated the Coastal Kingfish 10-3. The Wranglers turned to their best arm of the camp so far in Ryan Riordan. He pitched 4 innings only allowing 1 run. Alex Freese pitched 1 inning allowing 2 runs. Chris Triebt closed out the game pitching 2 innings of scoreless baseball. Gladier Roman and Ian Horne homered for the Wrangers. Michael Rachun turned in huge game with 4 rbis. The Wranglers only combined for 7 hits.

Mark Davis continued to hit for the Kingfish going 2-2 before leaving the game with an injured hand. Rene Rubio took the loss going 1.2 innings allowing 8 runs on 5 hits with 2 walks. Josh Stafford pitched 3.1 innings allowing only 2 runs. Anthony "Tex" Cantrell pitched one scoreless inning for the Fish.

---
For more information visit Pecos League of Professional Baseball Clubs LLC.
http://www.PecosLeague.com
575-680-2212