Ohio Wranglers 14 Garden of Gears 1
---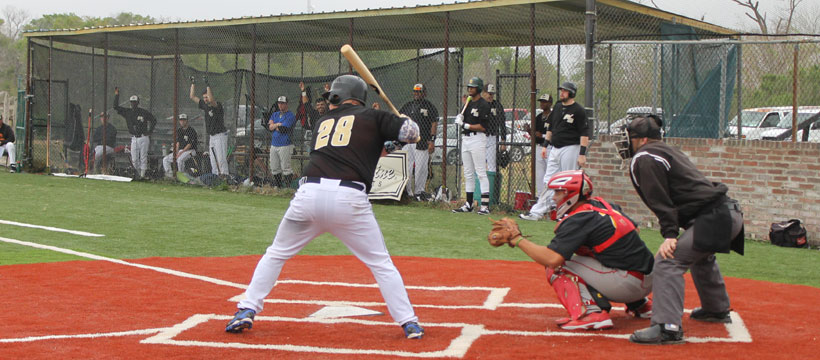 3/8/2016- The Ohio Wranglers beat the Garden Gears 14-1 Tuesday Morning in Houston. Ryan Riordan started the game and threw 3 scoreless innings for the Wranglers. G Roman pitched 1 inning allowing 1 run. Knuckleballer Donnie Speranza pitched a scoreless inning in his Pecos Spring League Debut.

Blair Wells continued his hot hitting going 2-3 and scoring 2 runs. Ryan Rasco went 3-3. Ray Hernandez went 3-4 with 3 rbi's. The Wranglers had 13 hits.

The Gears managed just 5 hits and struck out 7 times as a team. Trey Austin started for the Gears. He allowed 6 hits, 7 runs and walked 5 in three innings of work. Austin Rockhard pitched 2 innings, allowing 7 hits, 7 runs and walking 1.

The game featured wind gusts directly out to centerfield and had threats of rain at all times.

---
For more information visit Pecos League of Professional Baseball Clubs LLC.
http://www.PecosLeague.com
575-680-2212