Coastal Kingfish 5 Houston Apollos 4
---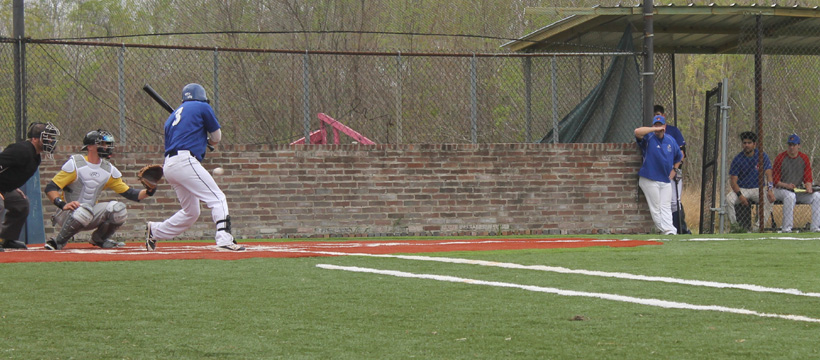 3/7/2016- The Coastal Kingfish picked up their first win of the 2016 season over the Houston Apollos in a tight 5-4 game. The two teams picked up where they left off in the 2015 season as the Spring Leagues two best teams in the standings. This time the Kingfish came out on top unlike in 2015.

Mark Davis carried the Kingfish going 3-3 with 3 rbis. Steven Wisser pitched 4.2 innings for the Kingfish allowing 3 hits with 6 walks but escaped all jams. Trumane Wright walked the only two batters he faced. Scott Stonestreet came into the 5th inning with bases loaded and two out and got a huge strikeout. He pitched the 6th and 7th inning holding the Apollos to one run.

Eric Brothers started for the Apollos and pitched well. He pitched 4 innings allowing 2 runs and striking out 7. Jesse Holiday came on in the 5th and allowed three runs in 1-2/3 innings. Shinnosuke Yoshida came into the game and got the final out of the 6th inning. Bobby Webb hit a two run homer and lead the Apollos going 2-4. John Nicholson continued his hot hitting. The Kingfish made three great plays that were the difference in the game.

#1 Wilmy Marrero drew a walk in the 5th inning. John Nicholson doubled off the fence and the Kingfish perfect rely throw nailed Marrero at the plate.
#2 The Apollos appeared to have the 6th inning ended when Logan Trowbridge threw out Bradley Thomas. Thomas hard slide knocked the ball out of third baseman Bobby Webb's glove. The ball went in the dugout and the winning run score for the Kingfish.
#3 Chastin Venazia remarkable defensive plays in left field made the difference for the Fish. Outfield play became complicated with high powered wind gusts.


---
For more information visit Pecos League of Professional Baseball Clubs LLC.
http://www.PecosLeague.com
575-680-2212