Both the White Sands Pupfish (4-8) and the Alpine Cowboys (11-5) put runners aboard on Thursday, but it was the White Sands Pupfish that were able to take advantage, pulling out an 8-3 win at Kokernot Field.

Preston Lyon racked up three RBIs on two hits for the White Sands Pupfish. He homered in the second inning and doubled in the seventh inning.

Riley Smith boosted his batting average thanks to a perfect 3-3 day at the plate to pace the Alpine Cowboys. He singled in the second and fourth innings and doubled in the sixth inning.

Joe McCarthy improved to 1-1 on the year by picking up the win for the White Sands Pupfish. He allowed three runs over 5 2/3 innings. McCarthy struck out four, walked none and gave up 10 hits.

Anthony Figliola was charged with his first loss of the year. He allowed six runs in five innings, walked four and struck out two.

" />

The White Sands Pupfish make the most of 9 hits in 8-3 victory over the Alpine Cowboys
---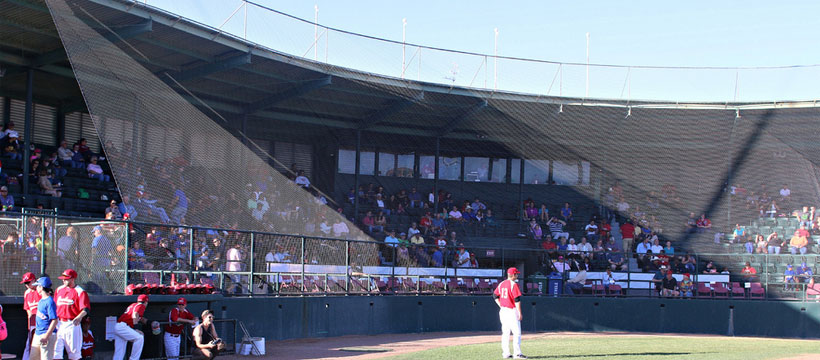 5/30/2014-
Both the White Sands Pupfish (4-8) and the Alpine Cowboys (11-5) put runners aboard on Thursday, but it was the White Sands Pupfish that were able to take advantage, pulling out an 8-3 win at Kokernot Field.
Preston Lyon racked up three RBIs on two hits for the White Sands Pupfish. He homered in the second inning and doubled in the seventh inning.
Riley Smith boosted his batting average thanks to a perfect 3-3 day at the plate to pace the Alpine Cowboys. He singled in the second and fourth innings and doubled in the sixth inning.
Joe McCarthy improved to 1-1 on the year by picking up the win for the White Sands Pupfish. He allowed three runs over 5 2/3 innings. McCarthy struck out four, walked none and gave up 10 hits.
Anthony Figliola was charged with his first loss of the year. He allowed six runs in five innings, walked four and struck out two.