Chris Tuttle 2014 Taos Blizzard Manager
---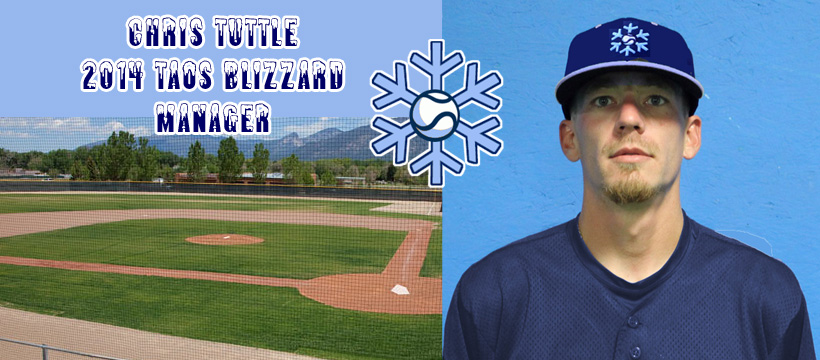 9/11/2013- Chris Tuttle is the 2014 Taos Blizzard Field Manager.

Chris has spent the last two years in the starting rotation of the Trinidad Triggers. Chris is the all time leader in innings pitched for the Triggers.

Chris Tuttle pitched College at Huston-Tillotson University in Austin. In the offseason Chris works as an instructor at Hill Country Baseball Academy in the Austin Area.
---
For more information visit Pecos League of Professional Baseball Clubs LLC. http://www.PecosLeague.com 575-680-2212