The International UFO Museum is the place to buy Invaders Gear.
---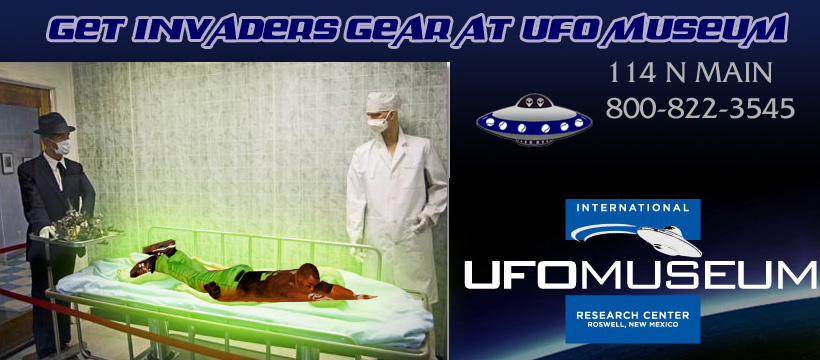 8/28/2014- In addition to being able to buy gear online at the Roswell Invaders Website you may buy at the International UFO Museum. The Museum is the Pecos League's #1 Merchandise Seller. They sell hats, jerseys, bats, game balls and t-shirts and have the latest and brightest Invaders Gear. You can visit the Gift Shop Monday through Friday from 9AM-5PM MST or call 800-822-3545.

Also while you are in the Museum may answer the question of what happenend In July 1947. Was it a flying saucer? Was it a weather balloon? What happened?
---
For more information visit Pecos League of Professional Baseball Clubs LLC. http://www.PecosLeague.com 575-680-2212