Wally Anderson named Vice President of Baseball Operations for the White Sands Pupfish
---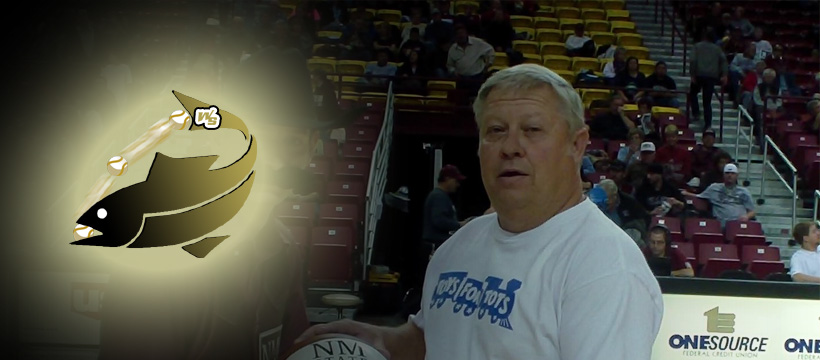 9/8/2013- The White Sands Pupfish have named Wally Anderson Vice President of Baseball Operations for the 2014 Season. Anderson was the original president of the White Sands Pupfish Booster Club in 2011. The Pupfish are looking to make the playoffs and to be in the top half of attendence in the Pecos League in 2014.

Anderson will work with the Pecos League and The City of Alamogordo to get the Pupfish back on track in 2014.

In 2014 the Pecos League nor the City of Alamogordo will recognize a booster club or accept donations from a booster club. In 2012 a second booster club was created that rivaled Andersons. This booster club caused conflicts amongst community members coaches and the league. The Pupfish will enter their 4th year in 2014.

Longtime Alamogorodo Resident and current Triggers Manager JD Droddy says: "This is a great move for the Pupfish and Alamogordo, I am ready to see an increase in attendence this year. The team needs to go back to the people it had in 2011. The booster club is a problem there. They feel they run the team."

Andrew Dunn from Pecos League: "With the right people in Alamogordo it can overnight be one of the best teams in this league just as with happened in Roswell this year. Wally has been very important for the Pupfish in their first year in 2011. We didn't have Wally in 2012 or 2013 and he wanted to come back. We are welcoming him back. We will provide a coaching staff and players that will make people want to come to Pupfish Games as they did in 2011. The City of Alamogordo is second to none in facility and community support. The booster club battles have been a disaster which ultimately drove fans away from wanting to be involved with the Pupfish. Those problems are over. People are excited for 2014."

Wally Anderson says: "I believe the Pupfish are great from Alamogordo and have been from Day 1. I want to help this team have a great 2014 season. I look forward to working with Andrew and Matt."
---
For more information visit Pecos League of Professional Baseball Clubs LLC. http://www.PecosLeague.com 575-680-2212