8/14/2018-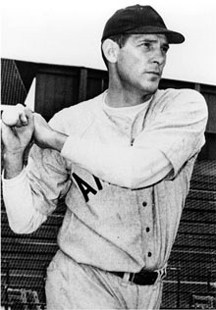 Brian Portelli just ended the greatest offensive season in the history of the Pecos League. The Game has changed completely from 1954 to 2018 but Portelli's season was right on par with Joe Bauman's. There will always be questions of pitching, lighting, bats and balls. The two players played in the same park and Bauman had many more at bats that Portelli. There was no age limit for the Rockets with the Invaders it is 25 and Younger.

Bauman played in the Longhorn League against Artesia Numexers, Carlsbad Potashers, San Angelo Colts, Big Spring Broncs, Midland Indians, Odessa Oilers and Wichita Falls Spudders.

Portelli played in Pecos League Southern Division against Tucson Saguaros, White Sands Pupfish, Ruidoso Osos, Santa Fe Fuego, Alpine Cowboys and Garden City Wind in the regular season. In the Playoffs the Invaders met the Trinidad Triggers for the first time. The League has three divisions of four teams. The Invaders never played the teams from California (Bakersfield Train Robbers, California City Whiptails, High Desert Yardbirds, Monterey Amberjacks).

Legendary UTEP Basketball coach Don Haskins played against Bauman in Oklahoma. His grandson Cameron Haskins played against Portelli. Haskins was starting first baseman for White Sands Pupfish. Both teams the 1954 Rockets and the 2018 Invaders were eliminated in the first round of their respective playoffs.

Joe Bauman (April 16, 1922 – September 20, 2005) was an American first baseman in professional baseball who played primarily in the low minor leagues, including the American Association, the Eastern League, and the Southwestern League. He is best remembered for his time with the Roswell Rockets, for whom in 138 games in 1954, he hit 72 home runs, a record that stood throughout pro ball until it was topped in 2001 by Barry Bonds.

Maybe the parks were small. Maybe the wind was blowing out. Maybe the pitching was poor. But Bauman hit 72 homers, and no one else in the Longhorn League hit more than 40. In 138 games, also drove in 224 runs, scored 188 and hit .400.

Most of the other players on Bauman's teams were between 21-25. With the exception of 37 year old manager Pat Stasey, Bauman was by far the oldest player on the team at age 32. Like so many other people who were Bauman's age the war hurt his chances of playing Major League Baseball. Taking out the prime years of his career between 1942 and 1945. Bauman was from Oklahoma City and had played several years of affliated baseball with Amarillo, Milwaukee and Hartford. He played for a semi pro team in Elk City that had one objective winning the NBC World Series. They finished third when the NBC World Series at a time where the NBC World Series was the greatest tournament in America.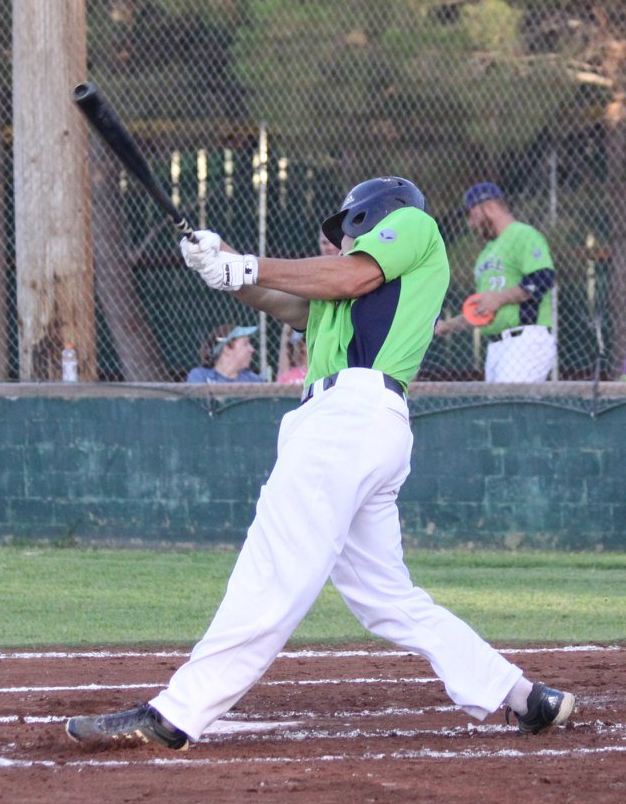 Brian Portelli played college baseball at Florida International where he hit .350 with only 2 home runs. However, virturally, no one hits home runs with BBCOR bats. In 2015 he played 54 games for the Southern Illinois Miners in the Frontier League hitting 6 home runs. In 2016 he split time between Southern Illinois and Traverse City Beach Bums playing in 17 games. In 2018 with the Invaders Poretlli hit 32 Home runs, the nearest person in his division was Brock Hartley for Ruidoso who hit 17. Nick Snyder and Daniel Aldrich hit 23 and 21 but played in tiny ballparks of California City and Santa Fe.
Brian Portelli was a left fielder for the Roswell Invaders. He was signed by the Ottawa Champions in the CanAm League immediately following the Invaders Season. The CanAm League is a league that is in between Class A High and AA depending on who you ask. The average age of a player in the CanAm League is 26 years old. Most players have 2 years minor league affliated experience before being released and signing with CanAm League.
At the time of this article Portelli had hit 3 home runs in 12 games/37 at bats in the CanAm League. He just completed the greatest offensive season in the history of the Pecos League. He hit 32 Home Runs in 60 games. His batting average was .423 and he had a hitters score of 475.
The two players from two totally different generations have one thing in common they called Roswell, New Mexico home. This article will anaylze the two players seasons and compare their generations of playing
Both players played at Fairpark Stadium in Roswell. The Roswell Invaders lost to the Trinidad Triggers 2 games to 0 in the playoffs The Roswell Rockets lost to the Carlsbad Potashers 4 games to 2. The Roswell Rockets attendence was 53,280 Average of 772. The City of Roswell torn down the wooden Grandstands of the Stadium in 1996. Reducing capacity to around 440. In 1954 there was no Internet, no iPhone and limited forms of entertainment.
Here is a breakdown of each persons season
Joe Bauman
Age 34
Height 6 feet 4 inchs
Weight 235 lbs
Bats Left
Throws Left
Population of Roswell 37,875
1954 Roswell Rockets
Regular Season Record: 88-50
Games: 138
Plate Apperences: 669
Hits: 199
HR: 72
BB: 150
K: 99
14.4% of At Bats were home runs
Baseball: Spalding Baseball via 1954 Circa. Horsehide leather cork center.

He used a Louisville Slugger, 35 inches in length and weighing 34 ounces, a Model S-2 Vern Stephens bat.

Brian Portelli
Age 26
Height 6 feet 2 inchs
Weight 210 lbs
Bats Right
Throws Left
Population of Roswell 47,775
2018 Roswell Invaders
Regular Season Record: 41-19
Games: 60
Plate Apperences: 294
Hits: 102
HR: 32
BB: 53
K: 36
13.2% of At Bats were home runs
Baseball: Rawlings MILB Pecos League Baseball Cowhide leather cushioned cork center made in China.

Brian Portelli used a 34 inch/32 ounce J143M Maple Model Old Hickory Bat. Which are the most popular bat amongest minor league players in the era. It is noted as the Mike Trout model.