Roswell Invaders 12 Las Vegas Train Robbers 6
---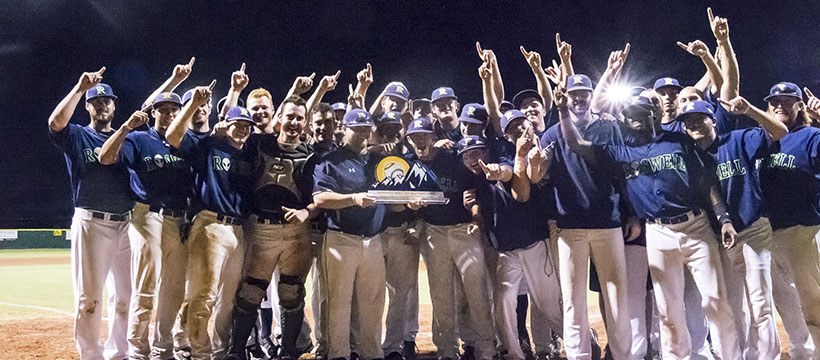 8/1/2013- The Roswell Invaders won the 2013 Pecos League Championship by completing a two game sweep against the Las Vegas Train Robbers.



Vinny Mejia and Mike McCarthy lead the way for the Invaders. Each homered twice in the game. Mejia was named Pecos League regular season MVP an McCarthy was named post season MVP.

Erick Gaylord had a key home run for the Invaders.

Adam Kam and Gary Stauff each homered for the Invaders. Dillon Usiak and Kam lead the Train Robbers throughout the series. The Robbers scored enough runs to win but their bullpen could not hold down the Invaders.

Jacob Cook started for the Invaders going six innings allowing four runs. Davis Henderson threw the ninth inning to seal to deal for the Invaders.
---
For more information visit Pecos League of Professional Baseball Clubs LLC. http://www.PecosLeague.com 575-680-2212