Lights go out on Taos-Alpine game
---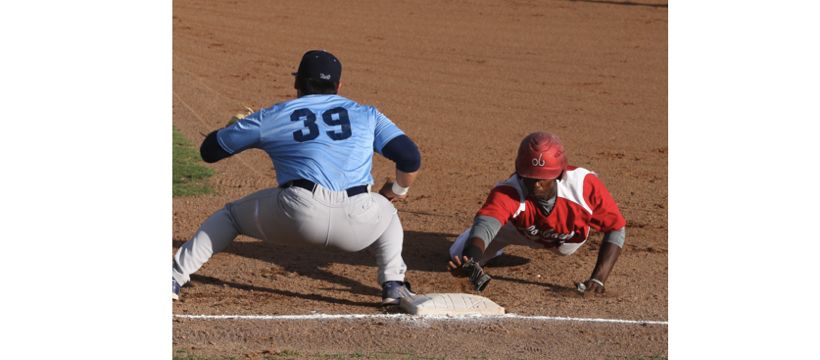 6/15/2013- Casanova Donaldson is called safe. (Photo by Stephanie Ballard)

By Karen Boehler
Pecos League writer

ALPINE, Texas — It doesn't rain but it pours in Alpine.

After getting rained out Thursday night at Kokernot Stadium, Taos and Alpine started play Friday, but this time had to suspend the game not because of weather, but because of lights.

Something went wrong with the lights on the field, first at the top of the seventh when the game was temporarily suspended, then one pitch into the eighth when the game was suspended until a future date, day and time to be determined.

The Cowboys were leading the Blizzard 7-2 at the suspension, getting three runs on the second, one in the third and three in the fourth. Taos came back with two in the top of the seventh.

The teams will try to play a pair of seven-inning games Saturday starting at 4 p.m. at Kokernot.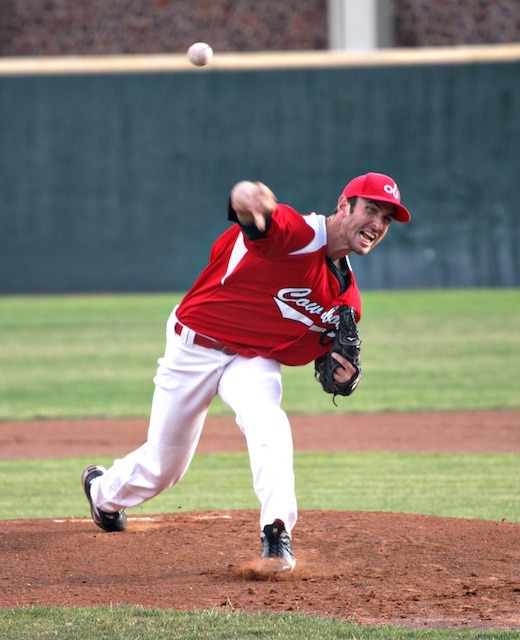 ---
Bob Cook started for the Cowboys. (Photo by Stephanie Ballard)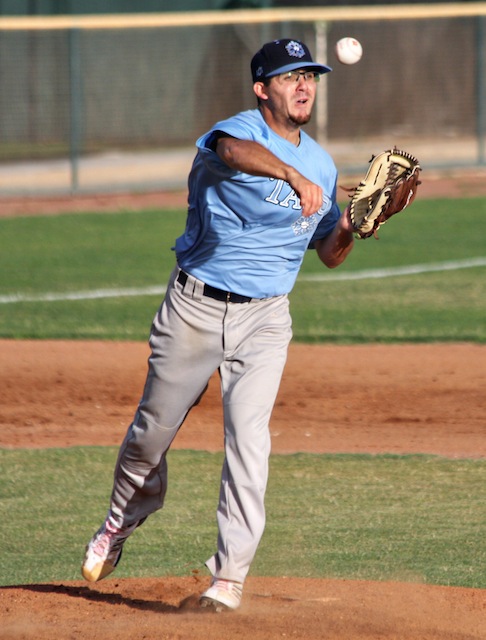 ---
Taos starter Eric Berkowitz tries to throw out a player at first. (Photo by Stephanie Ballard)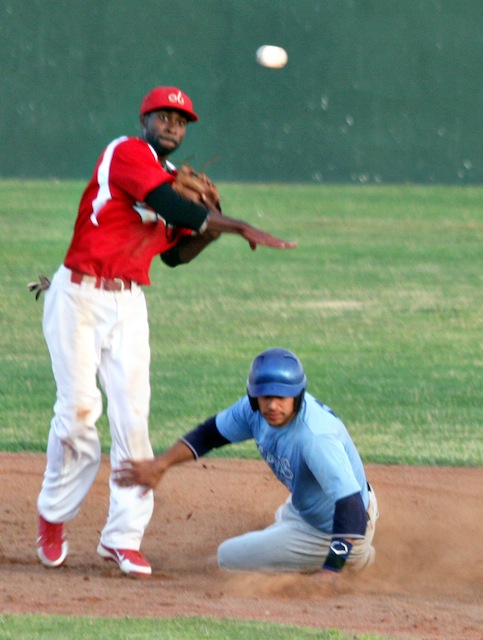 ---
Derrick Fox gets the double play. (Photo by Stephanie Ballard)
---
For more information visit Pecos League of Professional Baseball Clubs LLC. http://www.PecosLeague.com 575-680-2212