Taos gets close win over Las Vegas
---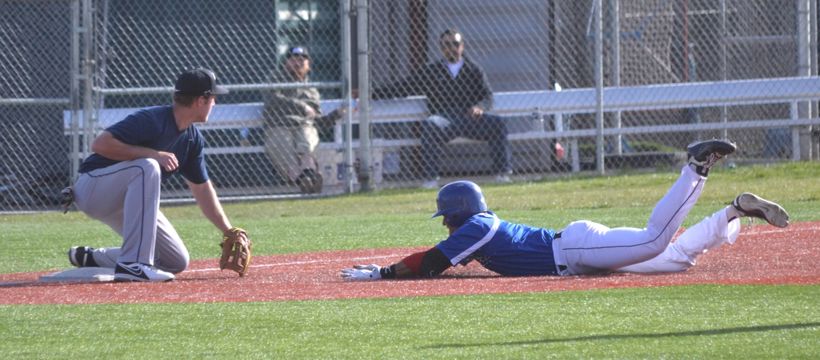 5/8/2013-
By Karen Boehler Pecos League writer

LAS VEGAS, N.M. — The sun was almost complete down by the time Taos and Las Vegas wrapped up the final game of the three-game Pecos League spring training day Tuesday, but that late-day game on an unlighted field didn't stop either team from playing as hard as they could.

And despite the fact it was the day's second game for the Train Robbers — with five teams from northern New Mexico, one team had to play twice, and that job fell to host Las Vegass — both managers expessed the same feeling afterwards: surprise.

"There were some players today who surprised me, playing better than than I thought they were capable of," said Las Vegas manager Casey Dill. "There were some players who played in the second game that are going to make my decisions a lot harder on making cuts. There's definitely some guys who changed my mind potentially. They came out here and they did what they're supposed to do and that probably earned them a spot on the team."

"A lot of these guys are performing above what we anticipated, so definitely the cuts are going to be tough, but we'll worry about that road when we cross it, and hopefully play another couple of games pretty well," echoed Blizzard manager Matt Leahy. "I saw a lot of good things. Got a lot of good swings. We came in here trying to swing at the fast balls and we hit it hard. Guys are playing positions. Field the ball, throw the ball, catch the ball. Those are the three things we worked on and scoring some runs and we looked good today."

After playing what he thought would be his opening-day lineup in Tuesday's first game, Dill said his other players showed they're worth considering in the nightcap.

"This (game) was, 'Let's put the guys out there and make them earn a spot,' and I saw some very good things from the guys. And it was great for them, great for us and I think it was a good game again."

Again, no score was kept, but despite a late-inning comeback try by the Robbers, it appeared as though Taos took a close 6-5 victory. Both coaches made pitching changes right up to the last out, proving the will to win doesn't only matter in real games, and both coaches will be getting back on the field to iron out the kinks prior to opening day.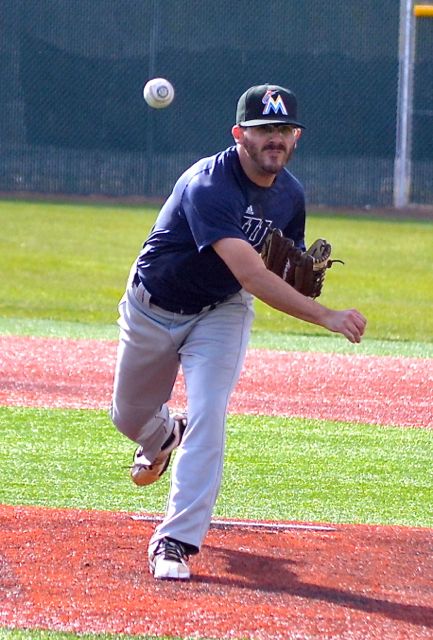 ---
Erik Berkowitz — who pitched for Roswell in 2012 — started on the mound for Taos Tuesday. (Photo by Karen Boehler)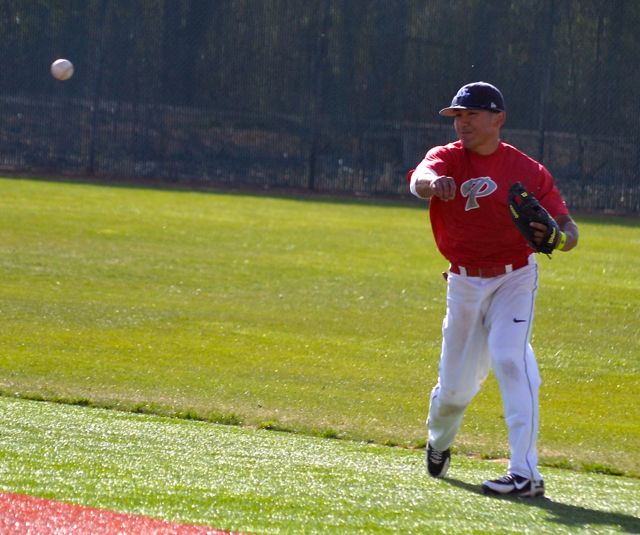 ---
John Hotta makes the throw from second. (Photo by Karen Boehler)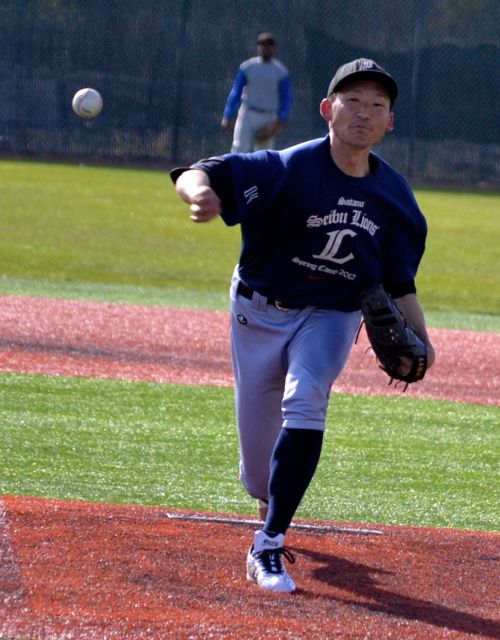 ---
Atsushi Hebisawa was the opening pitcher for the Train Robbers. (Photo by Karen Boehler)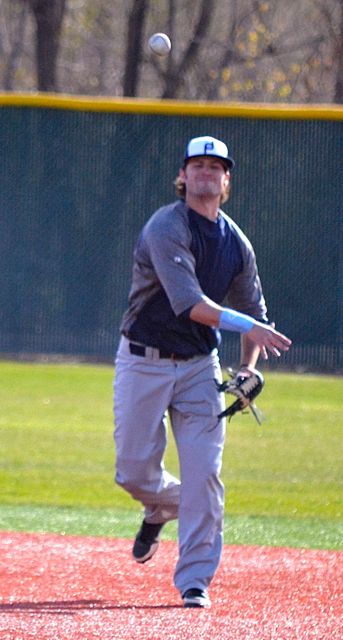 ---
Alex Loftin sends the ball to first for the out. (Photo by Karen Boehler)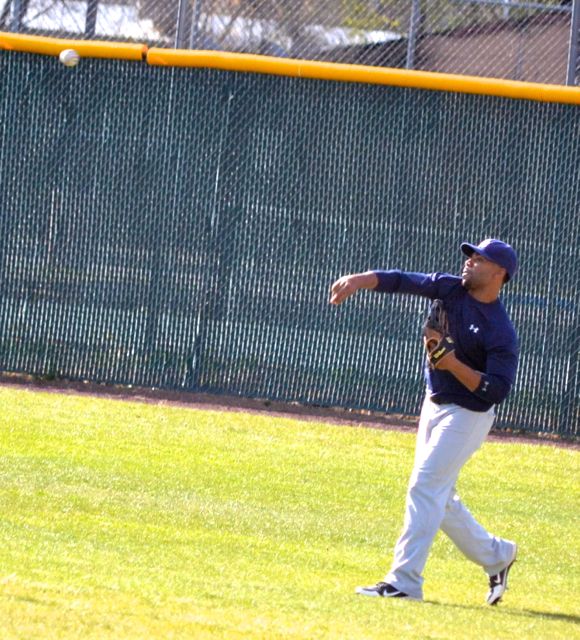 ---
Blair Springfield throws the ball to second. (Photo by Karen Boehler)
---
For more information visit Pecos League of Professional Baseball Clubs LLC. http://www.PecosLeague.com 575-680-2212