Invaders, Pupfish open spring training with scrimmage
---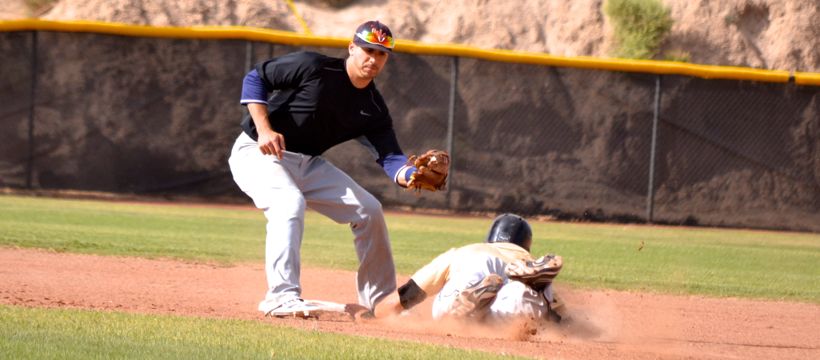 5/6/2013-
By Karen Boehler
Pecos League writer

ALAMOGORDO — There was no scoreboard, no lineups and Pecos League commissioner Andrew Dunn was the only official on the field, but Sunday, White Sands and Roswell opened spring training with workouts and a scrimmage at the Aquarium in Alamogordo.

And while it was just a scrimmage — and the two teams will meet several more times this week — there were fans in the stands cheering on the hopefuls from both teams.

The Invaders won 4-2, but the managers were more interested in looking at how their players performed than at any scores.

"I'm actually pretty happy," said Roswell manager Chris Ebright. "Pretty happy so far. Hitting needs to come around a little bit, but you can tell these young guys are a little nervous and they've had at least a few months off, or maybe a year for some of them, so I think that'll come around. But overall, I"m impressed with today. Pitchers as well. Held them to two runs. The wind was blowing like a tornado out to left and there's some veteran guys and I'm pretty happy with our showing."

The Pupfish got their two runs on a towering two-run home run by George Ban, but Roswell never trailed, going up 3-0 before the blast then adding a final run on a homer of their own by Vinnie Mejia.

"He really got into that one, and I think he's going to be able to do that, be a hitter for us, quite a lot this year," Ebright said.

Alamogordo came into the spring season with only 20 players — they're still looking to fill out the roster, but manager Kevin Nunn was happy with what he saw.

"I saw some experience," he said. "Usually, when you get up to the pro level, the young guys they sort of push that panic button or something. Try to rush things. But these guys, they know, coming into spring training, especially at the pro level where you don't get to playing during the spring as college kids do, the pitchers are always ahead of the hitters. So that's not a big concern at all."

He was pleased with his pitching and not too concerned about a few errors.

"I was very happy with the pitching. They were in the zone and had some velocity on it. I see a pretty good upside," he said. The errors, "That's expected. They call it spring training for a reason. Because when you're young you want to get in shape, and stuff like that, but field experience, you can kind of lay that off and say, 'Hey! That's what spring training's for.' I think these guys will be fine."

Ebright was equally happy with his throwers.

"We gave up a few hits, but we're smart enough not to let them do it back-to-back-to-back," he said. "We let them spread it out, so again, I was pretty happy with everyone."
 The two teams will face off again Monday, then see how the pitching looks before deciding when to play again. Roswell will face off against the Diablos in El Paso Friday, and Ebright thinks that will be a good chance to see how his team's progressed.

"El Paso, we'll really get to see what the next level up guys are all about," he said.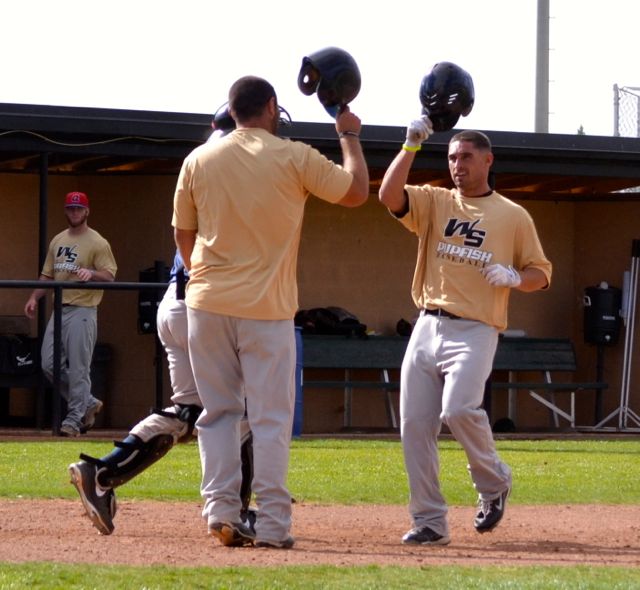 ---
Pupfish George Ban gets congratulated by Case Rigsby after hitting the first home run of the spring seasom; a two-run shot. (Photo by Karen Boehler)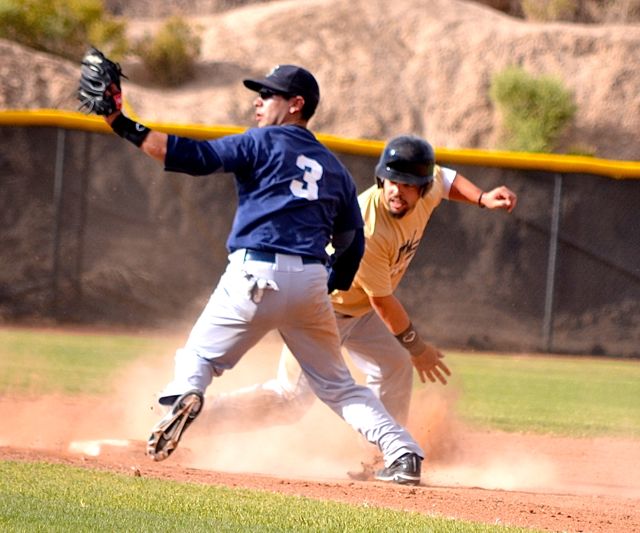 ---
Invader Ben Chavarria makes the out on a sliding Mark Leacox. (Photo by Karen Boehler)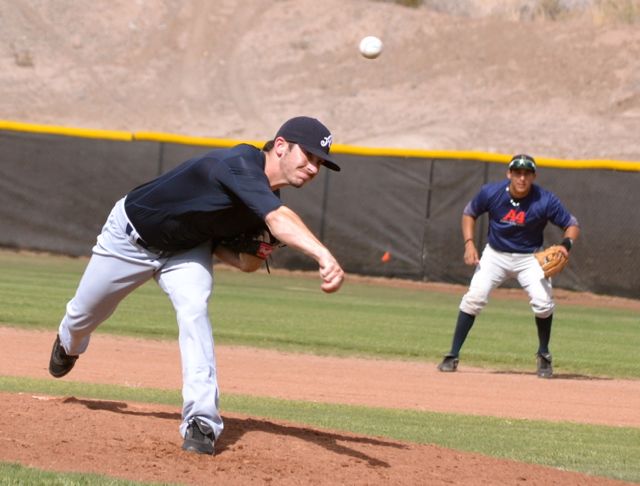 ---
Jonathan Sa pitched two innings for Roswell. (Photo by Karen Boehler)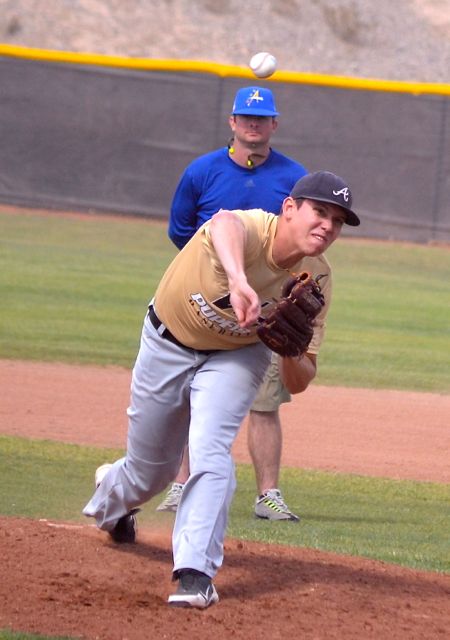 ---
Eric Zagone, a Pecos League returner, pitches for White Sands. (Photo by Karen Boehler)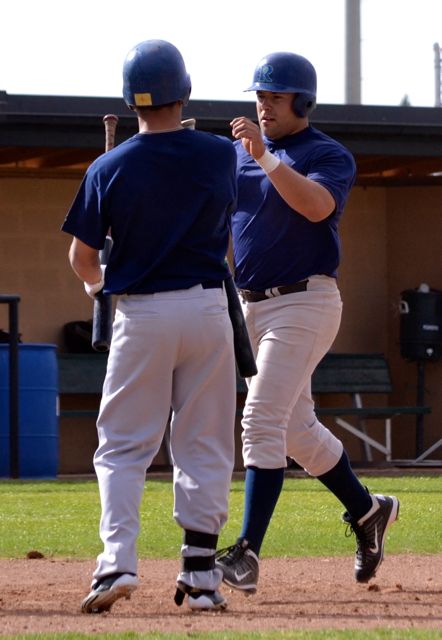 ---
Vinnie Mejia comes home after a solo dinger. He gets a high-five from Nate Tennyson. (Photo by Karen Boehler)
---
For more information visit Pecos League of Professional Baseball Clubs LLC. http://www.PecosLeague.com 575-680-2212