Oso spring lineup still waiting to be solidified
---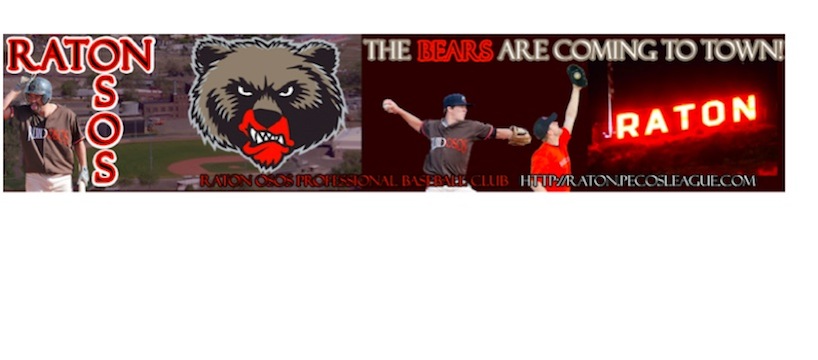 4/18/2013-
By Karen Boehler
Pecos League writer

RATON — The most unknowns regarding the upcoming Pecos League season are in Raton, where Ray Hancock only took over as manager in March, and league commissioner Andrew Dunn is doing the work of signing the players.

"Since I am new to the league, I have no problem with that, because basically all the other coaches were there last year," Hancock said. "A lot of them are getting their starters back and things like that. I'm basically green to the whole thing."

One thing Hancock did have a hand in was drafting players from the Spring League in Houston. Hancock helped as an assistant coach for several of the spring teams, so got to learn a lot about the players who tried out.

"I'm fairly happy with my draft picks," he said. "Just like everybody, In didn't get everything I wanted, but I got mostly what I wanted."

The picks are led by Zach Kreegar, a first baseman/catcher who was with White Sands in 2012 and hit .429 for the Garden of Gears in the spring league.

Cameron Powers is a right handed pitcher who was 2-1 for Houston, with a 3.34 ERA. Another pitcher signed by the Bears is Nikolai Alfimov, a right hander who threw for Mesa.

Two infielders — first baseman Jeff Tarver and second baseman Travis Fuquay — both were strong at the plate in the spring, with Tarver hitting .385 for Mesa and Fuquay .364 for Las Cruces. Outfielder Robert Dimperio also has a strong spring at the plate, going .353 for Galveston.

Besides those six, only 11 other players are currently listed on the Raton roster and Hancock said it'll probably be that way until just before the season starts.

"It's mostly likely going to be the day of spring training (before the lineup is complete), to be honest with you."

Dunn is heading to St. Louis, Mo., for the Frontier League tryouts April 29, hoping to pick up players there, and Hancock went to a Travis City (Ind.) Beach Bum tryout April 14 to see what he could see.

"I'm going to go visit that, just to get acquainted with somebody. Pick up somebody, maybe."

Beyond that, Hancock is just playing a waiting game, hoping the players Dunn signs for the Osos will help him vie for a title this season.

"Until I actually see the players I have and what I'm getting, I really don't want to say too much," he said.