Fan-friendly Santa Fe will show new face in 2013
---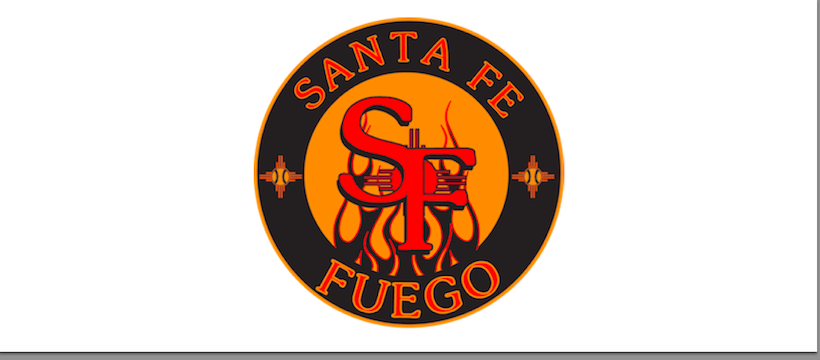 4/17/2013-
By Karen Boehler
Pecos League writer

SANTA FE — Despite their short right field — which was part of the reason SAnta Fe led the Pecos League in home runs in 2012 — Fuego manager Bill Moore said his squad won't be relying on the long ball this season to win.

"We're definitely going to have a different face and a different personality than what we had last year," he said. "That's one of the things I'm really stressing, is that we're going to be baseball players instead of a bunch of power guys. We'll hit some home runs, but it's not going to be the main reason we win or lose games because we couldn't hit home runs.

"We did a good job of that (in 2012), but I think from one through 22 we're going to be a lot more athletic."

Like so many other teams this season, that starts on the mound. Moore said he's looking at a strong pitching staff.

"I think our pitching staff right now, as we speak, I feel real comfortable saying we have three of our five man rotation pretty well set, and the three guys I'm speaking of are all pretty good guys. We'll turn everybody else loose to compete for the last two starting spots. The three guys I feel real confident will be starters for us, I feel real confident they'll give us a chance to win every time we go out."

While Moore only mentioned returner Jeremiah Steinert as one of those three, the FUego have three other returning pitchers on the spring roster: Chris Wakefield, Joey Garcia and William Patterson.

The Fuego also have returning outfielder Justin Trejo and second baseman NIch Mueller on the roster, as well as former Trigger outfielder Bryson Sims. But beyond that, Moore said, Santa Fe will be young.

"We're going to be a rookie team. That actually doesn't concern me in the very least," he said. "These guys have all played baseball. Some of them who are coming in have played at a fairly high level. At a fairly good, competitive college where they played their college baseball. A couple of guys were on national championship teams. I think we're going to be fine."

Moore is also one of the few Pecos League managers who likes National League rules, and is building his team with that in mind.

"I'm actually one of the guys who's probably happy about us playing National League rules," he said. "I think our roster, once it's all said and done will reflect that. Some of the guys we have coming in are able to come off of the bench and fill a spot just about anywhere on the field and do a good job for us."

The Fuego got the biggest number of draft picks from the Spring League, including pitchers Austin Carden, Brandon Jourdan and Larry Rodriguez; catcher Effrain Garcia; first baseman Dwayne Stocks; shortstop Kyle Zimmerman; and outfielders Brennan May, Chris Carrera and Phillip Grondin.

While the Fuego had the most draft picks, Moore said they'll all have to battle for a job.

"Everybody got some drafts and I got nine and every one of those guys is going to have to beat somebody out for a job," he said. "I'm happy they're coming. I have no problem with them showing up, but they have to be ready to go to work and compete for a job and let the best 22 guys win."

With its own field and no one to share it with, Moore said Santa Fe will start spring training May 5.

"Maybe we'll be able to have another look at guys and make some more sound decisions with the extra couple of days," he said.

And, as befits a team that was one of the most fan-friendly in 2012, Moore invites all Fuego fans — new and old — to come out to the ballpark.

"Open invitation to any of our fans who are paying attention on the Web site. We'd love to have you come out and watch what we're doing and how we're going to try to go about our business. We'd just absolutely be thrilled to have them out there, and after practice, time allowing, they can visit with the guys and figure out who their new fan favorite is going to be."

Santa Fe opens on the road at Taos May 15, but comes home May 16 against the Blizzard.
---
For more information visit Pecos League of Professional Baseball Clubs LLC. http://www.PecosLeague.com 575-680-2212