Blizzard manager looking to build camaraderie during spring training
---
4/12/2013-
By Karen Boehler
Pecos League writer

With Pecos League spring training now less than a month away, managers are finalizing their rosters, and we'll take a look at each team, one day at a time. The one thing all coaches have confidence about is their players will be ready when the season starts.



TAOS


TAOS — Taos manager Matt Leahy has a slightly different outlook on spring training than other Pecos League managers.

"I'm taking a little bit different philosophy than everybody else," the young manager said. "I"m picking the guys that I want to play for me. As far as battling in spring training, I like a good competition, but when it's all said and done, I believe building a team and getting the fundamentals down and essentially coming together during spring training is more beneficial than having three guys fight for one spot and having to send two home."

The Blizzard also kept their roster close to the vest until they had to announce them April 1, but now that they're on line, Leahy said likes both the players he signed in Houston and those he recruited.

"I feel great," he said. "The guys we picked up at camp were a surprise and they'll fit real nicely into the guys we've already signed. It was very surprising to see the level of competition in the spring league, and to get five or six of those guys who will; hopefully make a nice addition to the Blizzard."

Leahy signed Zach Dandrea, third; Brian Hicks, pitcher; Carl Roscoe, third; Jared Rowen, pitcher; Edgar Quintana, first and third; and Miguel Soto, second, from the Spring League, and just acquired Dutch outfielder Ruben Rijkhof from Trinidad.

Of all those draft picks, Leahy signed out Quintana as someone who can really heklp the teram.

"He's a very instrumental part of our success," the manager said. "He's kind of the jack-of-all-trades in the mixture of nine, but with National League rules, that's the type of guy you need; one or two of those guys on the bench, who can play every position and be better than average. Who can hit in any position in the lineup. As a manager, it kind of makes your job easier to have Edgar on the roster, without a doubt."

As far as those players Leahy signed, "We may have one of the youngest teams in the league when it's all said and done. The guys come from all different walks of life. There's Division I, II and III. Some pro prospects and some haven't played professional baseball. So it's good to have a nice mix."

He called third baseman Matt Rossi a "highly touted guy. He's going to play a couple of different positions for us."

Angel Gonzales is a small left-handed pitcher who played in the Astros organization.

"He's looking for another shot. He's going to open up some eyes," Leahy said.

Leahy traded for Eric McGee, who came from the Frontier League's Joliet Slammers.

"He's a power-hitting catcher who can play numerous positions and be be well above average," the manager said. "(Right handed pitcher) Jairo Buten is going to be a guy that not too many people know about, but he's going to open some eyes very quickly."

Leahy called outfielder Kyle Richardson "one of my sleepers, coming out of St. John's University, a big program. But he's a guy who's going to steal a lot of bases. Who's going to run very well. Will be under the radar for a little bit until teams figure him out."

There's also Phil Rosenblum, a first-base walk-on at the University of Villanueva. Leahy said he tended to play behind big prospects both in collee and summer league, so didn't get as many at bats as he wanted. But calling his power numbers "through the roof," the manager likes what he sees.

"He's the type of kid that the Pecos League is all about," Leahy said. "He never got a fair shake, and he'll get one with us. So he's definitely in the mix."

Rounding out the early prospects are twin brothers Khyle and Adam Dimino from the Can-Am League.

Adam comes in as a non roster invitee Leahy expects will make the squad, while Khyle is an outfielder who can run.

"For him to swipe 40 bats this season is not going to be unusual," Leahy said, noting the outfielder runs "well above big league speed."

With team-building rather than competition the main goal during spring training, Leahy said he wants to put together a team that can compete during the season well enough to make the post-season, even if, as the manager predicts, a number of his players are picked up by higher-level teams.

"In all honestly, looking over the record from last year, going .500 in this league is a pretty good record. And we built a team to go well over .500."

The Blizzard will open spring training May 7 in Las Vegas.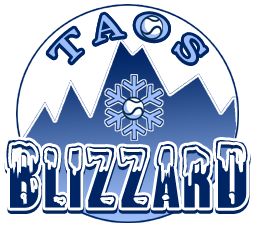 ---
---
For more information visit Pecos League of Professional Baseball Clubs LLC. http://www.PecosLeague.com 575-680-2212