Invader manager happy with spring training roster
---
4/9/2013-
By Karen Boehler
Pecos League writer

With Pecos League spring training now less than a month away, managers are finalizing their rosters, and we'll take a look at each team, one day at a time. The one thing all coaches have confidence about is their players will be ready when the season starts.



ROSWELL


Roswell manager Chris Ebright was one of two Pecos League managers not able to attend the Pecos Spring League — he was busy coaching the Kentucky Wesleyan College team — but he still got some top players from the Houston competition, and is confident they'll fit in with the rest of his roster.

"I'm excited with the guys we have," Ebright said. "I think all around, we'll have some good options to ring a competitive team to Roswell. We've got guys who can do it all. We've got 18 pitchers coming to camp. I've got a handful of guys at each position and we'll go from there."

The Invader manager's top pick was Scott Elitzky, a left-handed pitcher from Lander University via Sugarland, Texas, who wrapped up the Spring League with a 1-1 record for the Galvestion Sea Lions, a 2.29 ERA and 35 strikeouts, which put him in third for the league.

"Everyone loves lefties, and I was looking for another one to add to the four or five on the roster," Ebright said. "I did my homework on him. Talked to a few people and it seems like he's going to be a good one. Again, I'll cross my fingers and we'll go with that."

The Invaders also needed some catchers, and Mark Heil and Derek Dominguez fit the bill.

"I (was) looking for a defensive catcher, and again, (Heil) fit the mold. Again, I did my homework. Called some of the coaches that he's played for," Ebright said.

Heil, a switch-hitter from Columbia University caught for Mesa's Garden of Gears, finishing with a .211 batting average. Dominguez, a 2011 Mathis High School graduate, caught and played third base for the Sea Lions, closing out the spring league with a .229 average.

The rest of the Invader roster comes from several dozen universities across the U.S., and with several players vying for each position, Ebright is confident he'll have the best of the best when the season starts.

"Oh, yeah. I keep telling them, 'We're going to have a few guys at each spot,' but I don't think it's really going to sink in or hit them until they get on the field and they look around," he said. "I'll have at least two, maybe three, at each spot in the field, position wise. And we'll see who comes out and plays their best and handles pressure the best. Earns their spot, I guess."

Ebright said he's ready for the season to start. He and assistant coach Kevin Dore will head to the Frontier League tryouts in St. Louis, Mo. at the end of April, and plans to be in Roswell May 3 before heading to Alamogordo May 5 for the opening day of spring training.

"We're excited," he said. "Again, I'm excited with the roster we have coming."

The Invaders will travel to El Paso to meet the Diablos for their final spring game May 10, then open the season at home vs. Las Vegas May 14.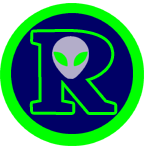 ---
---
For more information visit Pecos League of Professional Baseball Clubs LLC. http://www.PecosLeague.com 575-680-2212