Houston Apollos win Pecos Spring League
---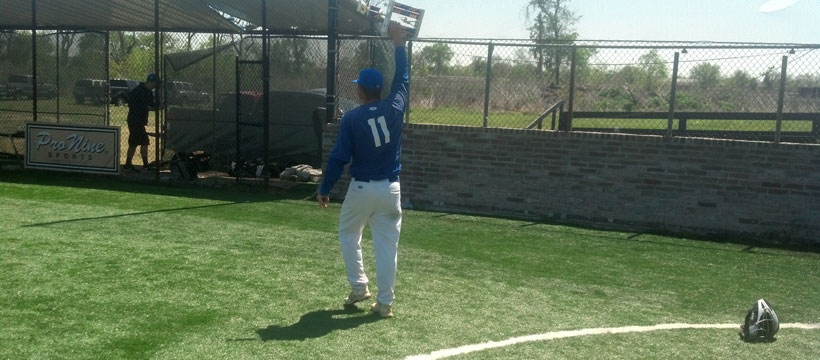 3/26/2013- The Houston Apollos won the Pecos Spring League with a 9-3 record. The Apollos had the best overall pitching staff in the league lead by Brett Kinsel who had the leagues best pitching stats, he lead the league with 28 innings a 3-0 record, 46 strikeouts and 5 walks. Andrew Azzopardi was the Apollos best hitter and 2nd best hitter in the league. Matt Leahy split time with Andrew catching and a great clutch hitter. Matt Hunt was leagues best defensive infielder and helped Apollos score runs offensively. Ruben Rijkhof, Larry Rodriguez, Zach Dandrea all played great for the Apollos. Richard Suniga, and Cameron Powers lead the Apollos bullpen with 14 innings pitched. New York Mets prospect Ryan Flores saw action the last three games of the Spring League when he passed his physical. The Apollos beat Las Cruces all four games. The Apollos split with Garden of Gears. The Apollos took 3 of 4 from Galveston Sea Lions. Andrew Dunn was the field manager.

All of the Apollos are going to play in the Northern Division of the Pecos League as follows:

Andrew Azzopardi, Ruben Rijkhof, Matt Hunt are going to play for the Trinidad Triggers.

Zach Dandrea and Matt Leahy are going to Taos Blizzard.

Ryan Flores, Mason Caldwell, Richard Sunigua and Mike Wilson are going to play for the Las Vegas Train Robbers.

Cameron Powers is going to play for the Raton Osos.

Larry Rodriguez is going to play for the Santa Fe Fuego.
---
For more information visit Pecos League of Professional Baseball Clubs LLC. http://www.PecosLeague.com 575-680-2212