Close game becomes Apollo runaway in seventh
---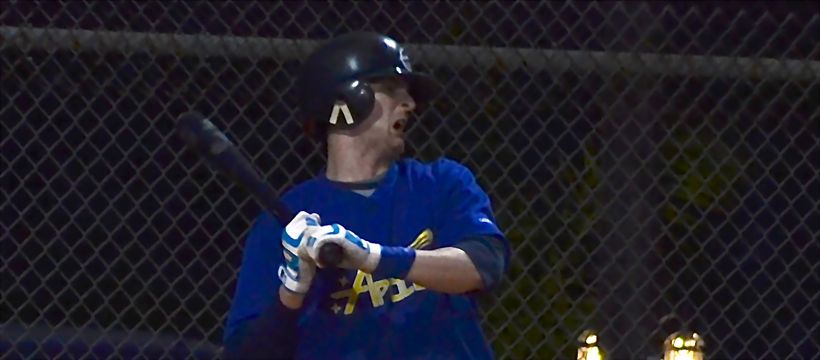 Matt Leahy gets hit by a pitch and had to leave the game


3/22/2013-
By Karen Boehler
Pecos League writer

HOUSTON — It was a tough night for the Sea Lions Thursday, as despite getting back a strong starting pitcher, the Apollos countered with a strong starter and reliever, taking a 13-1 victory over the Galveston squad.

"We had great pitching with Brett (Kinle) for five innings," said Houston manager Andrew Dunn. "Pitched great for us and kept us in the game. We were up 4-0 then we broke it open late. They had great pitching. Great game. We hit well. We played well and they just fell apart. The wheels fell off the wagon, straight down the hill."

That, said Lions manager J.D. Droddy, was because they ran out of pitching.

"Yeah, we ran out of pitching. I knew we'd run out of pitching tonight. Brian Hicks came back. Pitched well. We had a couple of errors. We did the best we could. At the end of the day, it's like (Gears manger) Bill Moore says, it is what it is."

The Apollos went up 2-0 in the first off HIcks, scoring when Matt Hunt singled, stole second then came home on a single by Matt Leahy and error by the Lions.

That score held through the second, with both pitchers throwing well, facing only three batters each inning. The Apollos tacked on two more runs in the third when Hunt walked, Tyler Iguess singled and Larry Rodriguez doubled, scoring both. In between, though, Leahy took was ghit hard on the wrist, causing him to double over in pain and leave the game.

That 4-0 lead stuck through the top of the sixth, with both pitchers striking out the side in the fourth, and the Lions losing some chances on too aggressive base running.

Galveston reliever Bryce Miller gave up a sixth-inning double to Rodriguez, but got out unscathed with two Ks and a fly ball. The Lions put their only run of the game on the board off reliever Jusef Frias in the bottom of the stanza when Carl Roscoe singled, advanced on a fielder's choice and wild pitch and came home on a dropped third strike.

But Miller, Frank Florio and Josh Cruse couldn't hold off the Apollos in the seventh, as they scored nine runs on four hits, six walks and four errors off the three pitchers. Houston sent 15 batters to the plate, with the only multiple-base hit a double by Andrew Azzopardi. Galveston tried to come back in the bottom of the stanza, but after Richard Suniga gave up singles to Phillip Roscoe and Derek Dominguez and walked Robert Diperio, he struck out the final three batters.

Houston only had nine hits — Rodriguez was 3-for-5 and Azzopardi 2-for-5 — but eight Lion errors made a big difference. Both startuing pitchers were solid, with KInle striking out 11 and Hicks 12.

"We did not play well overall," Droddy said. "We made lots of errors and you can't make lots of errors. But Brian HIcks pitched well. He pitched really well."

Houston has an early-morning game Saturday vs. Garden of Gears, while the Lions will follow that with a 1 p.m. match against Las Cruces.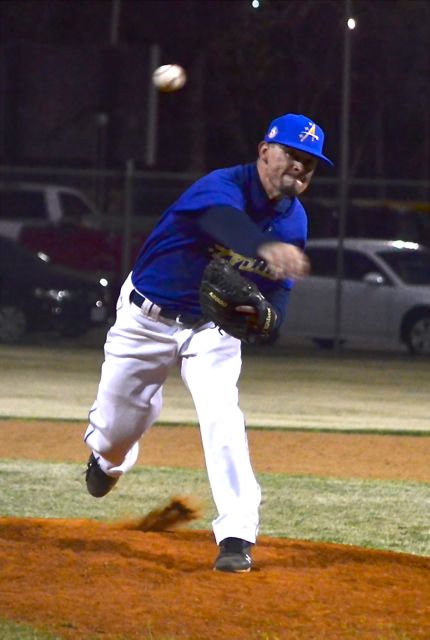 ---
Brett Kinle struck out 11 in a winning performance for Houston Thursday. (Photo by Karen Boehler)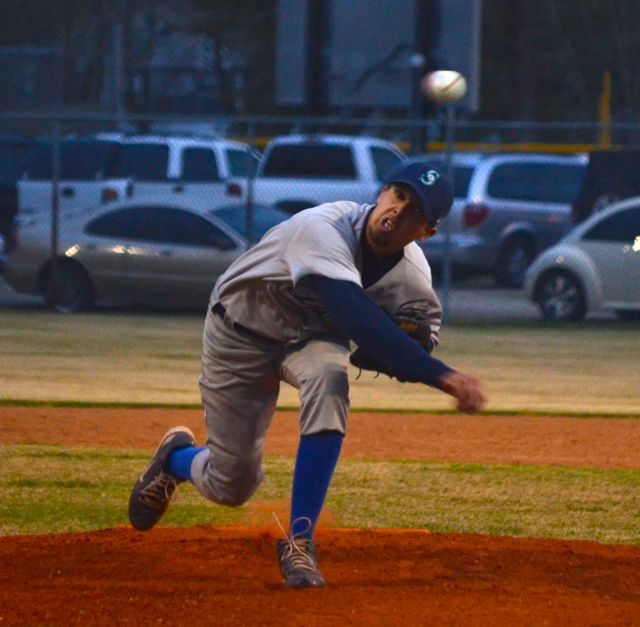 ---
Sea Lion Brian Hicks pitched in only his second game in the Pecos Spring League, striking out 12 in a strong performance. (Photo by Karen Boehler)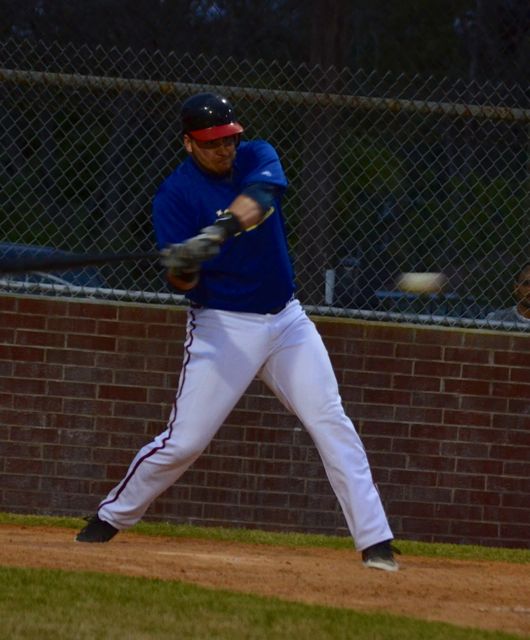 ---
Ruben Rijkhof gets the bat on the ball, but was thrown out. (Photo by Karen Boehler)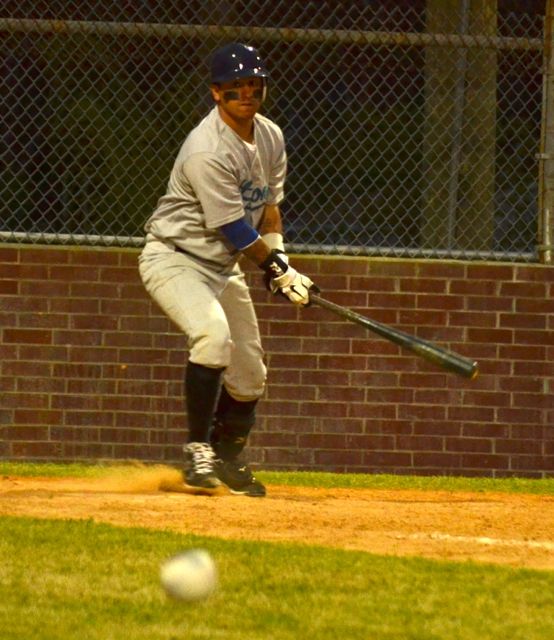 ---
Miguel Soto hits a shot right at the Pecos League camera. (Photo by Karen Boehler)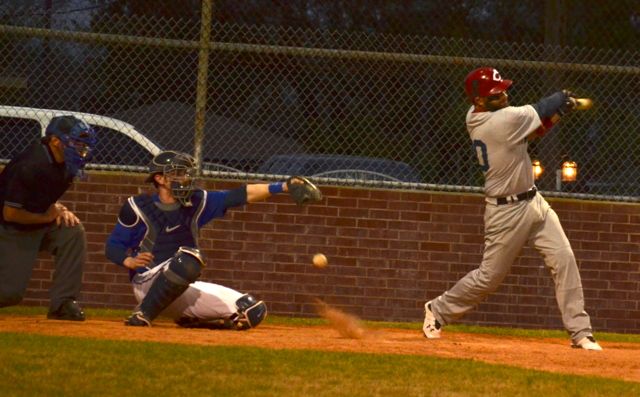 ---
Lion Edgar Quintana fouls the ball back to tje glove of Apollo Matt KLeahy. (Photo by Karen Boehler)
---
For more information visit Pecos League of Professional Baseball Clubs LLC. http://www.PecosLeague.com 575-680-2212