Lions crush the Gears 12-3
---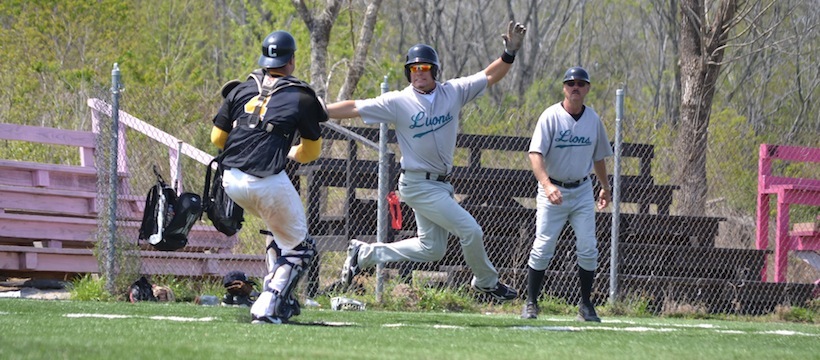 3/20/2013-
By Karen Boehler
Pecos League writer

HOUSTON — After handing the Apollos their only loss of the season Sunday, Garden of Gears looked less than invincible Tuesday, falling to the Sea Lions 12-3 at Coastal Baseball Park.

"Three in a row," said Lions manager J.D. Droddy. "My guys have really picked it up. They played great. We had one pitcher on the bench today and that's all we had. We had two pitchers today who played positions, and played it well, and one position player who pitched. But everybody's picking it up, and they've really gelled, too, as a team. They're playing really well. I'm really proud of them."

Galvestion went up 2-0 in the first when the league's leading hitter, Frank Florio, walked, advanced on a groundout and came home on a single by Bryce Miller. Miller scored on a single by Edgar Quintana.

Mesa closed the gap to 2-1 in the bottom of the first on a first pitch, solo home run by Brennan May, but that was as close as the Gears would get.

The Lions took big advantage of starter Nikolai Alfimov's wildness in the second, scoring with two outs on a hit batter and five straight walks. Reliever Dwayne Starks finally staunched the bleeding with a strikeout of the final out of the inning.

The third was scoreless, then both teams added to the total in the fourth.

Florio again walked to lead off the inning, coming home on a double by Phillip Roscoe, who came home on a two-out single by Quintana. The Gears sent seven runners to the plate, but left the bases loaded, with D.J. Johnson singling, going to second on the throw then coming around on a stolen base and single by Sean Rolky.

Galveston added three in the fifth on walks to Elitzky and Carl Roscoe; a 2 RBI double by Florio and back-to-back singles by Phillip Roscoe and Miller, making it 10-2.

Miller came in in relief in the bottom of the stanza, giving up a single to Joe Hicks, who stole second and came home on a single by Kyle Zimmerman, but then set down the next six batters he faced.

The Lions added a solo run in the sixth when Elitzky — now in right — doubled and scored on a James Hall double, and closed out the scoring in the seventh when MIller reached on an error and came home on a triple by Quintana.

Florio — who told Droddy he could throw strikes — proved that, walking one batter and hitting another, but striking out two and getting an assist on a 1-3 groundout.

Gears manager Bill Moore wasn't very happy after the loss.

"Obviously, it wasn't a good day, and I don't know what else to say," he said.

One of the few positives was the closing performance by Yoshimura Tsujii, who only allowed two runs on four hits in 2-1/3 innings.

The Lions had 11 hits, led by Quintana's 3-for-4, 3RBI performance. Phillip Roscoe was 2-for-4 with two runs scored; Miller 2-for-4 with two runs and 3 RBI; and Florio 1-for-2 with 4 RBI.

"We're hitting and what few pitchers we have are pitching," Droddy said. "Elitzky looked great today. I don't know what we're going to do Thursday, unless we can get a pitcher somewhere, but we'll worry about Thursday Thursday."

The Gears were held to six hits by six different batters.

The Lions will take on the league-leading Apollos Thursday at 7 p.m. at Cristy Park, with Mesa facing Las Cruces at 1 p.m. at Coastal.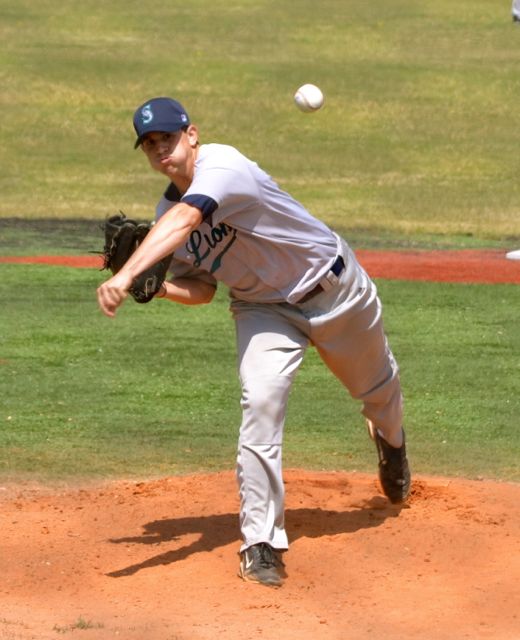 ---
Scott Elitzky struck out eight in his winning performance Tuesday.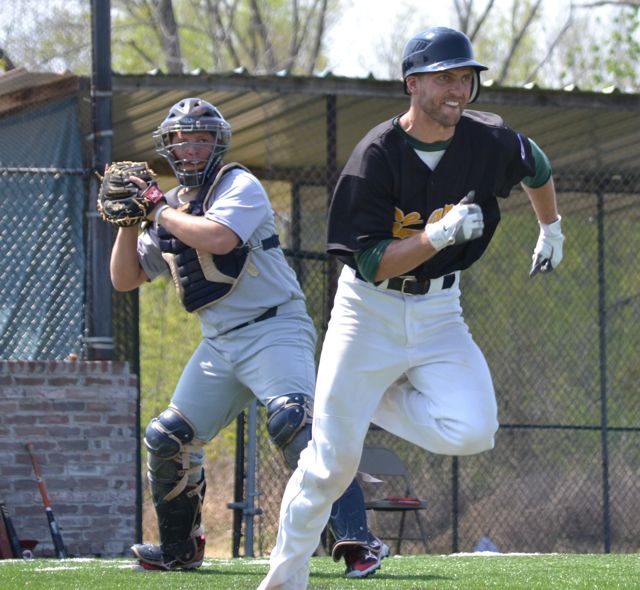 ---
Phillip Roscoe throws to first to get Sean Rolky out.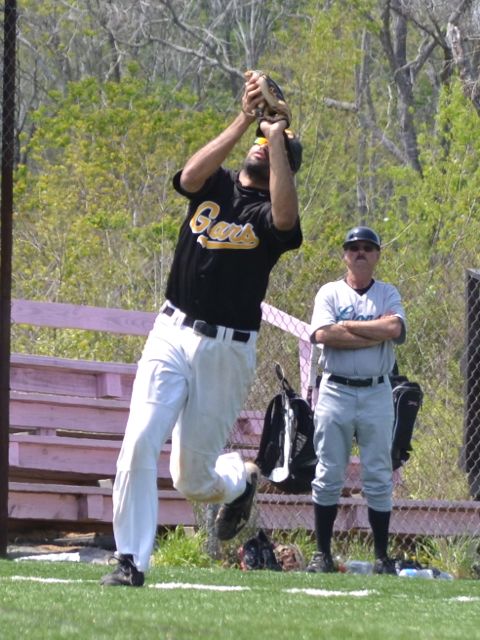 ---
D.J. Johnson makes the out at third.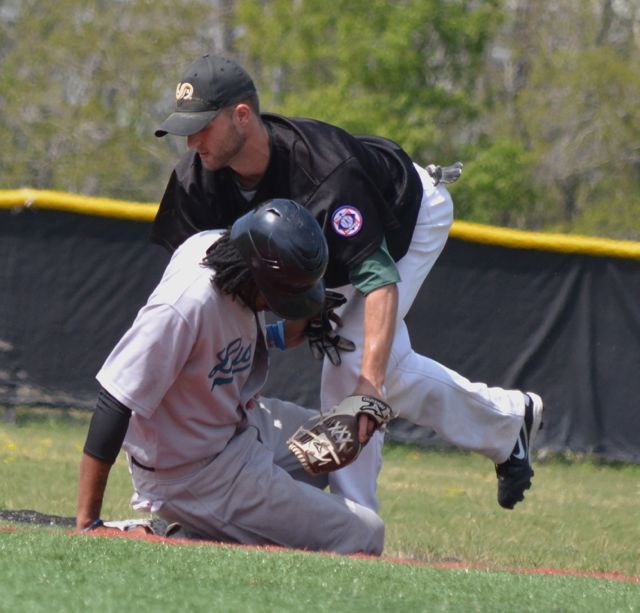 ---
Sean Rolky catches James Hall out at second.
---
Nikolai Alfimov throws to first for the out.
---
For more information visit Pecos League of Professional Baseball Clubs LLC. http://www.PecosLeague.com 575-680-2212