Gears hand Apollos season's first loss
---
3/18/2013-
By Karen Boehler
Pecos League writer

HOUSTON — Sunday, the Garden of Gears did something no other team in the Pecos Spring League has yet been able to do.

Beat the Houston Apollos.

It took a full seven innings, with Mesa coming back in the bottom of the seventh after Houston (6-1) tied it in the top of the stanza, but the Gears (4-3) pulled out a 5-4 victory to give the Apollos their first loss.

"Beautiful baseball game," said Gears manager Bill Moore. "Very well played. Both teams played well. Their starter (Matt Paradoski) had a no hitter going, I think, through four innings or something, until we got the sky-high ball that went about 80 feet but 200 feet up. I think that was our first base hit of the night."

It was, a shot that went straight up in fair territory, falling untouched between two fielders to put Joe Hicks at first. But Hicks was thrown out at second on a fielder's choice and stranded at third despite a throwing error.

Prior to that, the Apollos scored two runs off Gears starter Brandon Jourdan, who got the win a a complete-game performance.

With one out in the first, Apollo Jason Segura beat out a bunt that just stayed fair along the third base line. He stole second, went to third on the second of back-to-back walks then came home on a long sac fly by Zach Dandrea.

A sliding triple by Ruben Rijkhof and a wild pitch put Houston up 2-0 in the second, and they held that close lead until the bottom of the fifth, when the Gears came alive.

D.J. Johnson started things off when he reached on an error by the first baseman. Zimmerman and Mark Heil both singled off Paradoski, scoring Johnson, then Jeffrey Tarver singled off reliever Richard Zuniga, putting the Gears up 3-2. After an out and a walk to Keyong Min Kim, Hicks singled, scoring Tarver.

The Gears stranded three runners in the inning, but got out of the sixth quietly and went into the seventh up 4-2. But the Apollos never gave up.

With one out, Dandrea hit a shot that bounced hard and high off the pitcher's mound and although Jourdan got it to first, Dandrea beat it out. Tyler Iguess followed that with a stinging shot that literally took the glove off Jourdan's hand. After being checked out, the pitcher stayed in the game, but a wild pitch advanced the runners and Rijkhof hit a shot that scored both, tying the game at 4-all.

But in the bottom of the inning, with one out, Hicks doubled, stole third and, after an intentional walk to Brennon May, came home on a wild pitch, scoring the winning run.

"We've been a good team this whole time," Moore said. "Tonight, everything just kind of fell into place for us. We pitched well. We hit enough. And, we, I think, have been one of the better defensive teams in the league."

That solid defense, said Apollos manager Andrew Dunn, was key.

"We can't win them all, and I think, being 6-0, we had four games that could have gone either way. The difference tonight was, they didn't throw the ball away. Their catcher threw out three runners (Hunt once and Azzopardi twice.) They out hit us. We shouldn't even have been in the game. It's a credit to us to be in the game."

Heil, the catcher, not only threw those runners out, but was 1-for-2 at the plate with one run and RBI. Although he didn't have ant RBIs, Hicks was 3-for-4 for Mesa, with one run scored.

Rijkhof, who, Dunn said, "absolutely kept us in the game," was 2-for-3 with 2 RBI and a run scored.

Dunn said while his squad doesn't like to lose, the loss just points out a big part of the spring league.

"I feel there's players in this league who are fatiguing and getting worse, and there are players who are getting better," he said. "And I think it's evident. The Gears, they're getting better."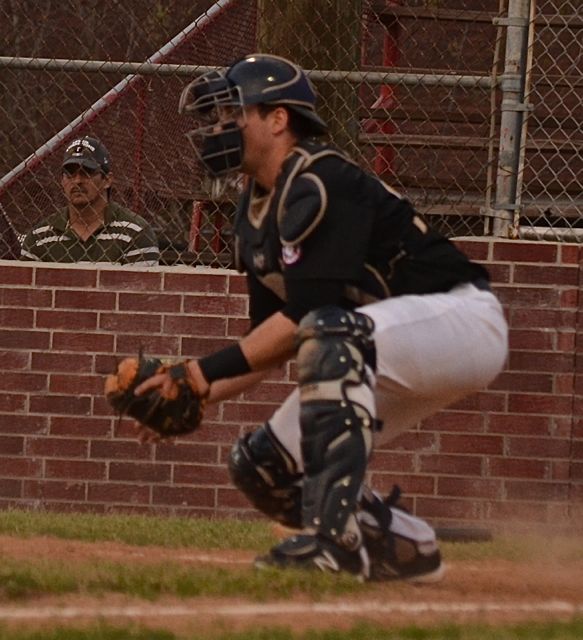 ---
Catcher Mark Heil was a big part of the Gear's win Sunday.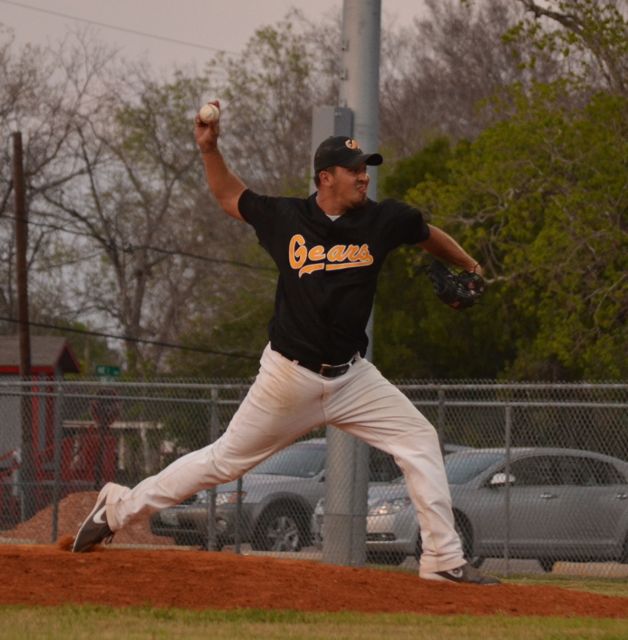 ---
Brandon Jourdan went the distance for Mesa, striking out seven.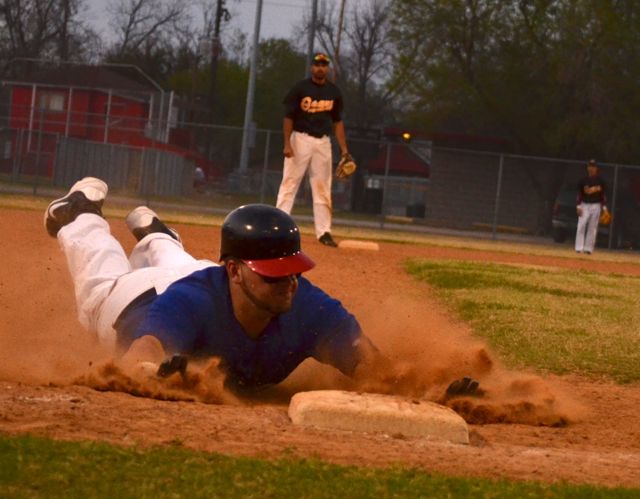 ---
Ruben Rijkhof was 2-for-3 for the Apollos, sliding in here with a triple.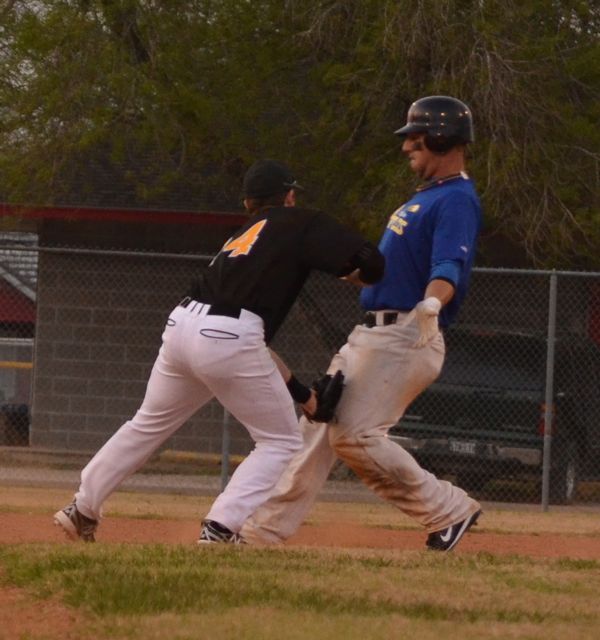 ---
Kyle Zimmerman tags out Andrew Azzopardi at second.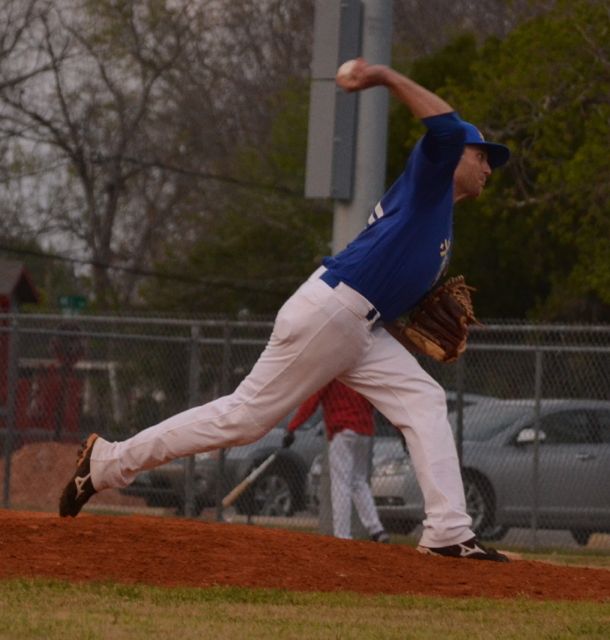 ---
Matt Paradoski pitched well, but got no decision.
---
For more information visit Pecos League of Professional Baseball Clubs LLC.
http://www.PecosLeague.com
575-680-2212