Sea Lions get season's first win with big hits
---
3/16/2013-
By Karen Boehler
Pecos League writer

HOUSTON — The Sea Lions finally earned their first win of the Pecos Spring League Friday, topping the Garden of Gears 16-6 in a game that saw both teams very short of pitching.

"I have three pitchers," said Gears manager Bill Moore, explaining each had already pitched once or twice during the week. "(League commissioner) Andrew (Dunn) loaned me a couple of guys and it didn't work out with the guys he loaned. But they did their best, and they're like everybody else, just looking for a job and it is what it is. Sunday's a new day."

Lions starter Fernando Martinez — himself a guest pitcher up for a day or two — had the best effort of the day, allowing two runs in the second, three in the third and one in the fifth. But the Mesa squad started Dutch outfielder Ruben Rijkhof, and it showed that he'd never pitched before.

He walked the first four batters he faced, throwing only two strikes, and after he walked in the first run, Moore brought in Sonny Terrazas, a newcomer to the team, who got out of the bases-loaded situation.

Then, after the Gears took a 2-1 lead in the second off back-to-back singles by Zach Kreeger and D.J. Johnson and a pair of Lion errors, Galveston added four runs in the bottom of the stanza on two walks, a hit batter and three singles. It might have been more, but Miguel Soto hit a shot to center, and while Phillip Roscoe scored from second, Derek Dominguez was thrown out at the plate on a strong throw from center fielder Brennan May.

The Gears tied it at 5-5 in the third when a Kreegar double scored Joe Hicks and May and Johnson singled to score Kreegar. But after that it was all Sea Lions, with Galveston going up 10-5 in the bottom of the third, adding one in the fourth, two in the fifth and three in the sixth.

Two Mesa guest pitchers gave up eight runs on 11 hits, with Dwayne Starks closing out the final 1.1 innings, allowing three runs on three hits but striking out three.

The Lions brought in a guest reliever for Martinez in the fifth after the starter gave up a double to Hicks, but after May singled in Hicks, the Gears were shut down the rest of the way.

"Our guys played well, all the way around," said Sea Lion coach J.D. Droddy. "They played with some pop and I'm proud of them."

That pop showed in the batting.

The Lions scored their 16 runs on 17 hits, led by Frank Florio — the league's leading hitter at .579 — who went 3-for-4 with 3 RBI, four runs scored, a double and a home run. Phillip Roscoe was 2-for-3 with 1 RBI and three runs scored; Robert Diperio 2-for-3 with 3 RBI and three runs; Dominguez 3-for-6 with 6 RBI, including a double and a triple and one run scored; Miller 2-for-4 with one run scored; Soto 2-for 5, 1 RBI; Martinez 1-for-2 with a double and two runs scored; and Carl Roscoe 1-for-4 with one run scored.

"We did pretty well all up and down the lineup today," Droddy said.

The Gears had their own strong hitters. Kreegar, just behind Florio overall at .538, was 4-for-4 with a double and two runs scored; Tarver 3-for-3 with a double and two runs; May 2-for-3 with 1 RBI and one run; and Johnson, third in hitting at .533, was 3-for-4 with 2 RBI and one run.

Moore took the loss philosophically, looking ahead to Sunday and hopefully a few more pitchers.

"It was a beautiful day and we might as well enjoy the day and come back Sunday and see what we've got," he said. "There's not much to say. The result is what the result is."

Galveston will face Las Cruces Sunday at 10 a.m. at Coastal Ball Park with the Gears facing the Apollos at 7 p.m. at Christy Field.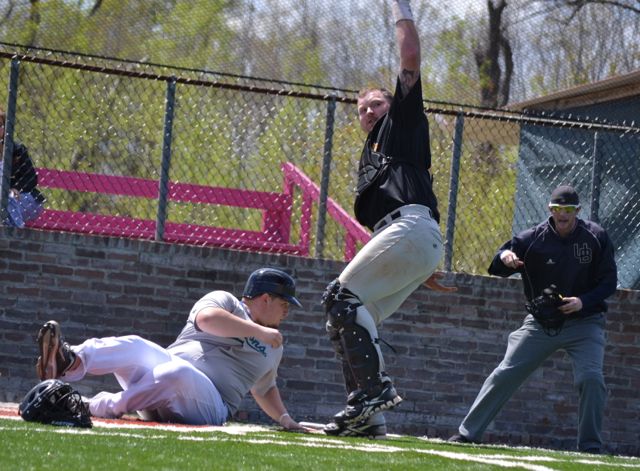 ---
Catcher Zach Kreeger was 4-for-4 plus got some good outs at the plate.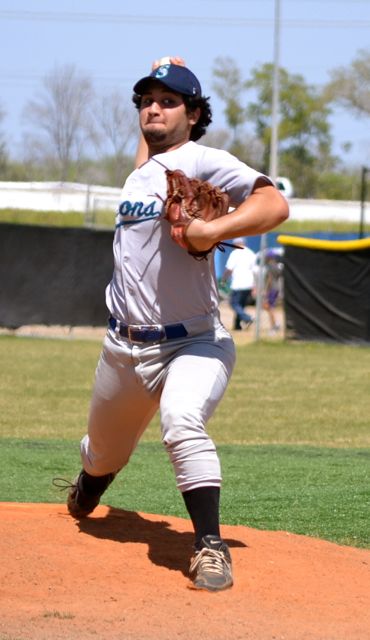 ---
Fernando Martinez had a strong effort for the Sea Lions.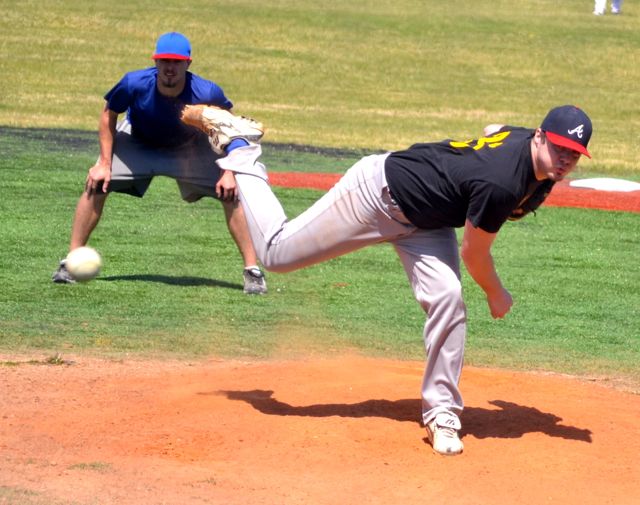 ---
Gears newcomer Sonny Terrazas didn't do badly on the mound.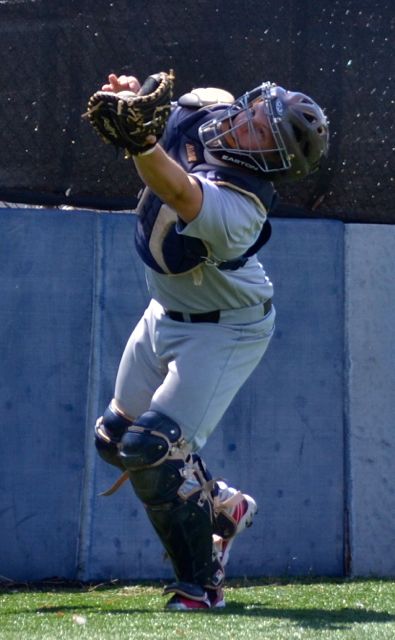 ---
Phillip Roscoe get an out behind the plate.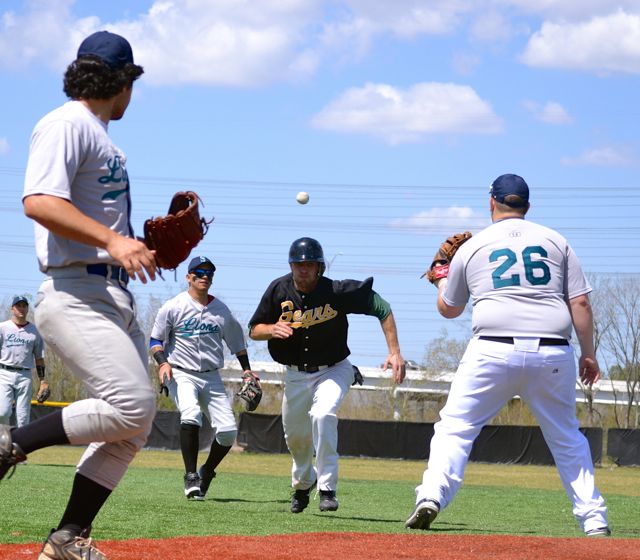 ---
Lion shortstop Robert Diperio tosses to Justin Boenig for the out.
---
For more information visit Pecos League of Professional Baseball Clubs LLC. http://www.PecosLeague.com 575-680-2212