Apollos tee off on Galveston relievers
---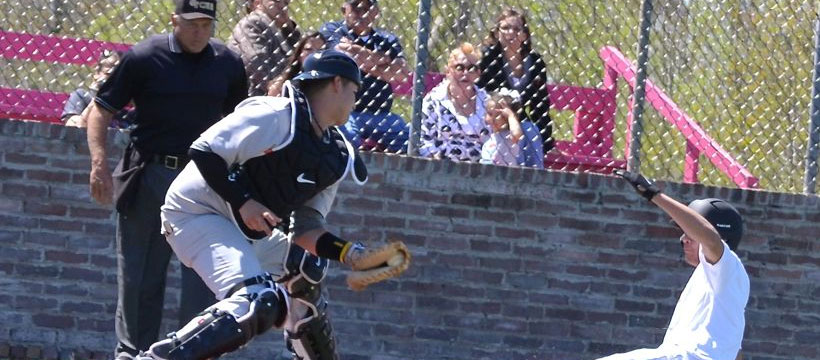 3/14/2013-
By Karen Boehler
Pecos League writer

HOUSTON — Just shy of midway through the Pecos Spring League, injuries and having to pitch almost every other day is starting to take a toll, especially on the league's relievers.

That was clearly evident in Wednesday's opener at Coastal Baseball Field between the Sea Lions and Apollos, which was close while starters Mason Caldwell (Apollos) and Scott Elitzky were on the mound. But by the end of the game, Houston kept its perfect record with a 12-2 victory.

For 2-1/2 innings, the score was 0-0, with only four runners reaching base, and a double play and a caught stealing eliminating two of those.

In the bottom of the third, the Apollos drew first blood when James Byrd singled, stole second and third and came home on a fielder's choice. Houston made it 2-0 in the fourth when Andrew Azzopardi hit a first-pitch single, stole second, and came home on a sac bunt and long fly out.

But the fourth inning saw the end of both starters, and in the top of the fifth, Galveston closed the gap to 2-1 off reliever Cameron Powers. With one out by Caldwell, Powers gave up back-to-back singles to Miguel Soto and Elitzky, and both advanced on a sac bunt by James Hall. On a 3-2 count, the league's home run leader singled, scoring Soto and keeping the game close.

But the Apollos teed off in the bottom of the stanza off reliever Bryce Miller, sending nine batters to the plate and scoring four runs on three hits (including a double by Azzopardi), a hit batter, two errors and a wild pitch.

In the sixth, 10 Houston batters came up, with six scoring, on three hits — triples by Matt Hunt and Ruben Rijkhof drove in 2 RBI each — a hit batter, two walks and an error.

The Sea Lions got their final run in the seventh on a single by Jabri Johnson, an error and a two out ground-rule double by Florio.

Apollos coach Andrew Dunn was pleased his team finally started putting the bat on the ball, but concerned about the toll the

"We hit well," he said. "We're going to be fine and we're going to go right back after it on Friday night."

Houston tallied nine hits in the game, with Azzopardi 1-for-1 with 3 RBI and a run scored and Bryd 2-for-3 with three runs scored.

Galveston had eight hits, with Florio 3-for-4 with both RBI, but couldn't put much together.

"Our starting pitcher did very well. We're running out of pitching," said coach J.D. Droddy. "We were playing well, (but) errors will always kill you. And our reliever has pitched a lot of innings lately. We've been pitching with three pitchers."

Droddy is hoping to have two new pitchers in Friday, as well as a soon-to-be Trinidad Trigger to help shore up the staff. Dunn also was short players late in the game when Azzopardi injured his ankle in an out at the plate and had to sit out the last two innings.

"The guys are really starting to get hurt," he said. "This heat's catching up to guys."

Dunn will have to hope everyone's a little healthier Friday when the Apollos face the Vaqueros at 7 p.m. at Cristy Field. The Lions square off against the Gears at 1 p.m. at Coastal Ballpark.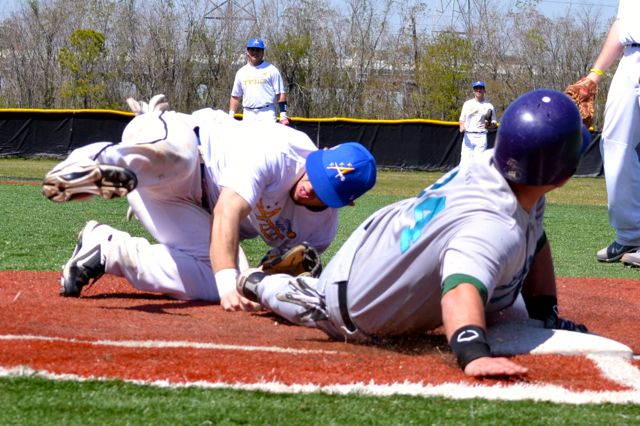 ---
Matt Hunt is upended as part of a pickle that put Frank Florio out.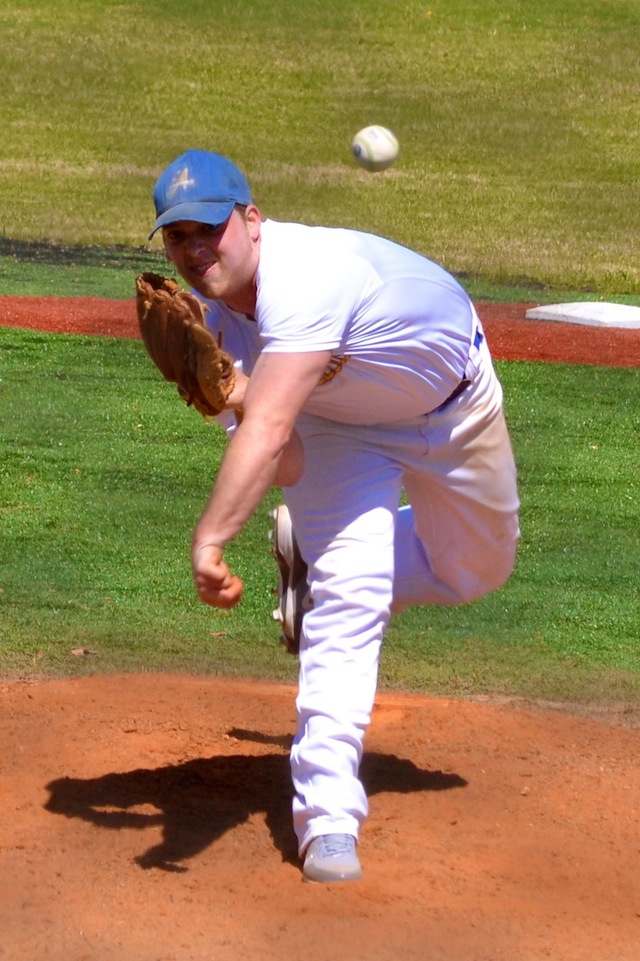 ---
Mason Caldwell threw a strong four innings for Houston.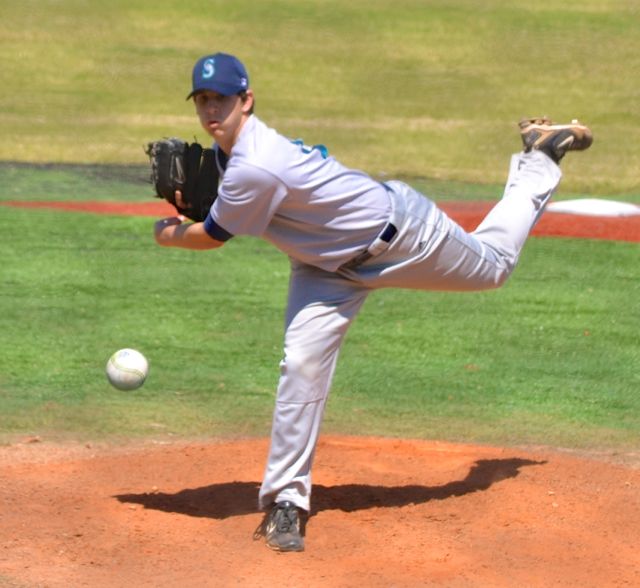 ---
Scott Elitzky struck out seven in four innings Wednesday.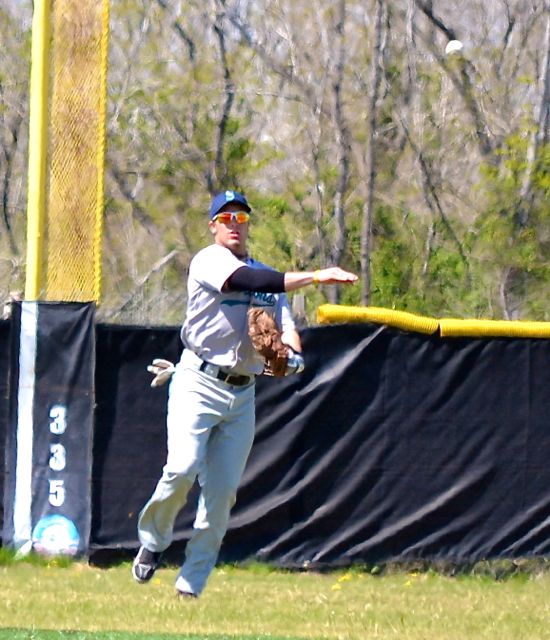 ---
Carl Roscoe throws the ball in from left.
---
For more information visit Pecos League of Professional Baseball Clubs LLC.
http://www.PecosLeague.com
575-680-2212