Apollos top Gears on Rodriguez pitching
---
3/12/2013-
By Karen Boehler
Pecos League writer

HOUSTON — The Houston Apollos stayed perfect through four games Monday after a 5-1 victory over Garden of Gears at Cristy Park.

Apollo pitcher Larry Rodriguez had a strong performance, allowing only two hits in five innings while striking out 10. The only Mesa run came in the second when D.J. Johnson and Mark Heil both walked, Johnson stole third and came home on a ground out.

"Their pitcher did extremely well," said Gears coach Bill Moore. "That's probably the best guy we've faced, in my own opinion, and probably some of our hitter's opinions. Our guy didn't pitch poorly, we just didn't give him any run support."

Gears starter Nikolai Alfimov hit Matt Hunt, the first batter he faced, then Zach Dandrea doubled, putting runners on second and third. After two outs, a two-base error scored both runners, putting Houston on top.

"I think that's the way it's going to be," said Apollos coach Andrew Dunn of scoring unearned runs. "But I think we played a lot better. I think this is the best game we played. Larry pitched great. (Reliever) Richard (Suniga) pitched great. I think their guy pitched good. Their starter pitched good. That ball in left field didn't help. Then the other errors they made. I think the way this works (is), you play fundamental ball until someone makes errors. That's pretty much the way it works."

The Apollos added two runs in the second when Tyler Iguess singled and came home on a triple by Rodriguez. Rodriguez then scored on a ground out to make it 4-2. THey added their final run in the sixth on a bases-loaded walk by reliever Yoshimune Tsujii, who came in with two runners on base and one out.

The Gears only had three hits, but the Apollos only had four, two by Iguess who was 2-for-2 with one run scored.

"We're going to hit," Dunn said. "We played well. The difference between us and the other teams is, the double-play ball. They throw that in the outfield. We keep it in the infield. That's why we're 4-0 and everyone else is 2-2. We get an out out of that. They throw that thing all the way to the fence, runs score and that's it. We had good at bats today. We played better. The guys did great and we're going to get after it."

Moore just wants to see his players start hitting again.

"I have a philosophy. If we hold the other team to five runs or less, we've got a great chance to win that game. All night long, every night. But you've got to do more than one," he said. "You might have heard me barking. We struck out a lot. And you've got to put it in play. When you've got two strikes you've got to do something different. You've got to make an adjustment or the pitcher doesn't have to. You've got to make him go to work instead of you not doing anything about it."

Both teams will try to improve their hitting Wednesday. The Apollos will face the Sea Lions at 1 p.m. at Coastal Ballpark, while the Gears will take on the Vaqueros at 7 p.m.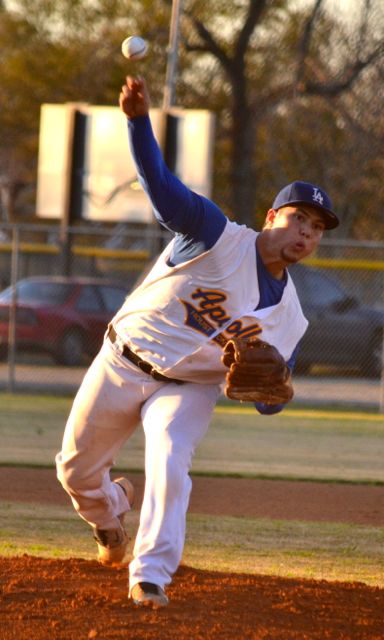 ---
Larry Rodriguez pitched a gem for the Apollos Monday.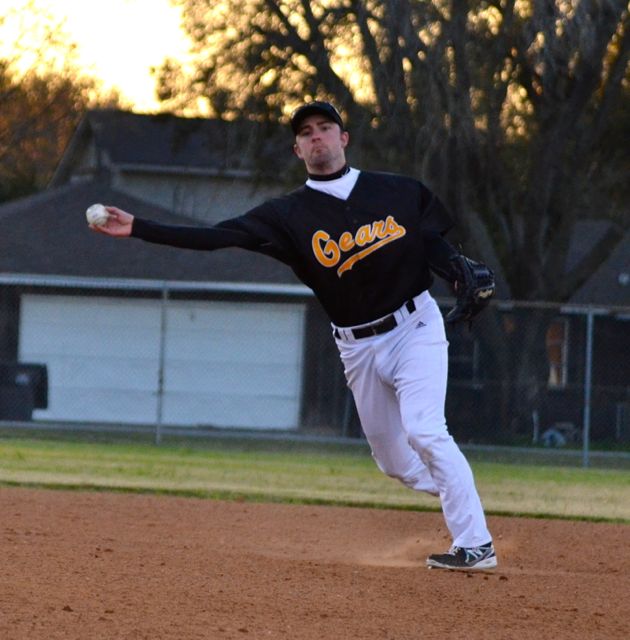 ---
Shortstop Sean Rolky throws to first for the out.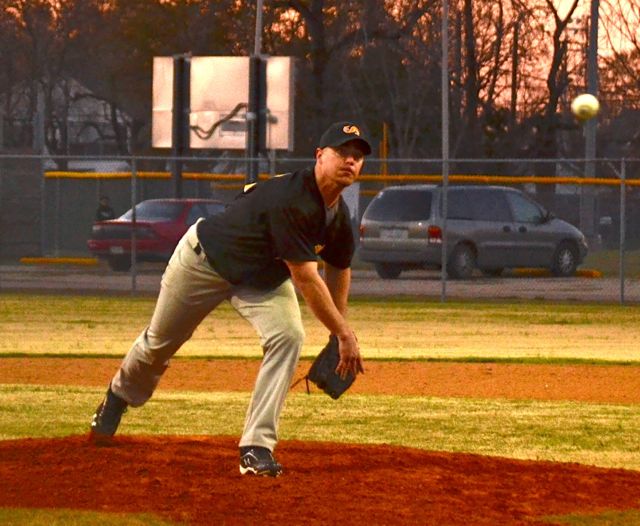 ---
Nikolai Alfimov started for the Gears Monday.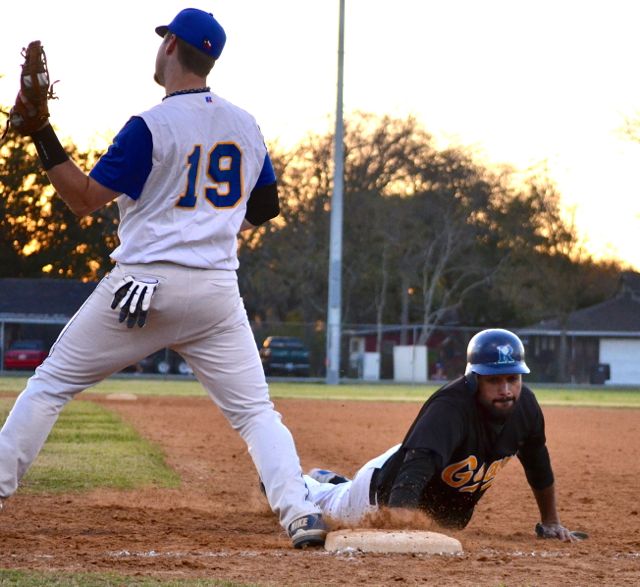 ---
D.J. Johnson slides back safe ahead of the throw.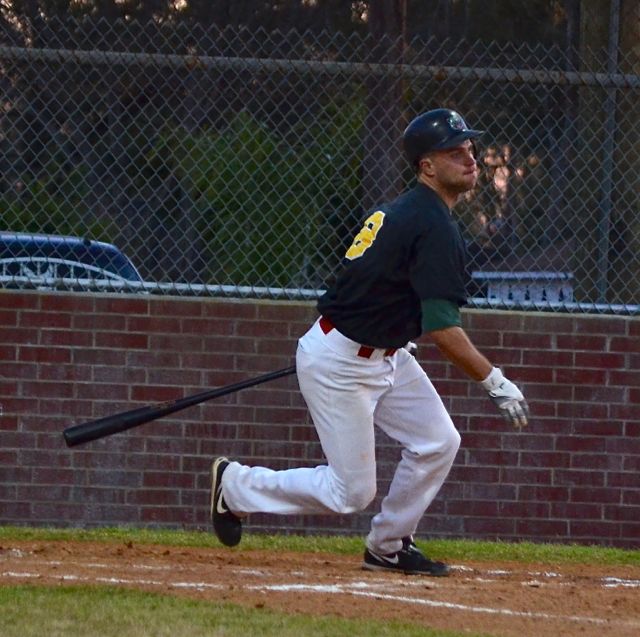 ---
Sean Rolky got the only Gears RBI on a fielder's choice.
---
For more information visit Pecos League of Professional Baseball Clubs LLC.
http://www.PecosLeague.com
575-680-2212