Dutch outfielder hopes Pecos League will springboard him back to affiliated ball
---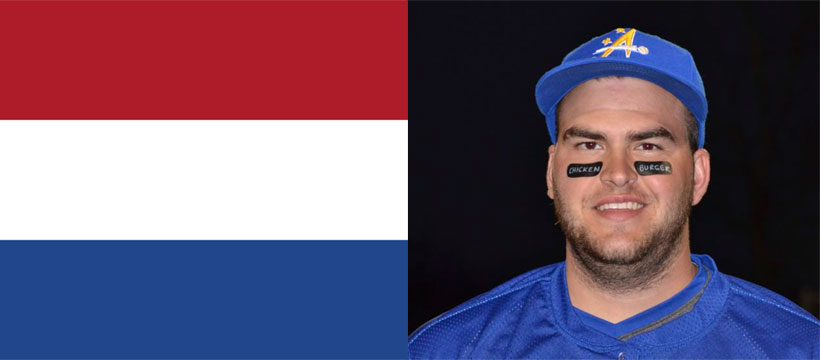 3/11/2013-
By Karen Boehler
Pecos League writer

HOUSTON — Competitors in the Pecos Spring League come from all parts of the world, with all levels of experience. While some players are looking for their first chance at pro ball, others are looking to make a comeback.

That's how it is with Ruben Rijkhof, a 21-year old from Amstelveen, Netherlands, who grew up in Tenerife, Spain. Rijkhof is playing for the Houston Apollos in hopes of getting once again getting noticed.

As a 17-year-old, the 6-foort-1, 185 pound outfielder was signed by Atlanta Braves international scout Nestor Perez Sr., who assigned him to the Dominican Summer League, where he played for two years, before spending time in Orlando, Fla., with the Braves Rookie League.

Rijkhof was released in 2012, but his mother — who also served as his coach — wanted to see him continue playing.

"My mom, she checked out the internet and she found the Pecos Spring League," he said. "My mom said, 'Here's a second chance to maybe get signed again. So that's why I'm here."

THe outfielder would also like to extend his career, and thinks the United States is the best place to do that.

"As long as you're in America, you get seen a lot more than in Europe," he said. "In Europe, there's not a lot of scouts looking at you, especially if you've already been released."

While his goal is to get back into affiliated ball — "I want to try to get signed with an MLB affiliated team again, if I can," he said — right now just playing — and getting seen — is key.

So far in the Spring League, Rijkhof, who plays for the undefeated (3-0) Apollos, is batting .250 with a team-leading 2 RBI and a run scored on a team that's winning despite having a hard time hitting. (The Apollo overall batting average is .338.)

While the Dutch outfielder may not be as easy to hear as one of his overseas teammates — Aussie Andrew Azzopardi's cheery "Mates" can be heard across the field — he's hard to miss if you check out the eyeblack strips under his eyes, which are emblazoned with the words "chicken burger."

"The Australian guy has this ring tone on his phone and it sez, 'Check it, bro,' like, check your message, but in a New Zealand way, and it sounded like it said chicken burger, so all the guys said I should put chicken burger on it, just for the fun of it."

While Rijkhof is trying to get his career back on track, he does have a team he can cheer for besides the Apollos as the Dutch National Team continues to stay alive in the World Baseball Classic. The 3-2 Kingdom of the Netherlands team lost to Taipei March 3 and Japan Sunday, and Monday will get a rematch with Cuba to determine which squad will advance to the next round of action in San Francisco's AT&T Park, home of the World Champion Giants.

But no matter what his country's team does in the international competition, Rijkhof is hoping one day he'll be playing in that same park as a major league outfielder.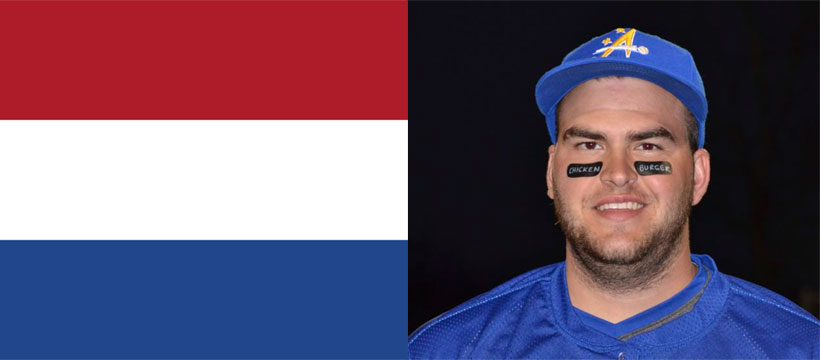 ---
Ruben Rijkhof

---
For more information visit Pecos League of Professional Baseball Clubs LLC.
http://www.PecosLeague.com
575-680-2212