Australian bring down-under enthusiasm to Spring League
---
3/9/2013-
By Karen Boehler
Pecos League writer

HOUSTON — Since Day 1 of the Pecos League, Australians have been putting in time on the field, and often have been fan favorites. And it looks like that trend will continue this season, as Andrew Azzopardi came from Sydney, Australia, to Houston to compete in the Pecos Spring League before he heads north to Trinidad to join the Triggers in May.

The "catcher by trade" who also plays infield and outfield found out about the Pecos League because of a Roswell Invader who's currently living at his home in Sydney. Casanova Donaldson spent the winter playing ball in Australia, and told Azzopardi to e-mail a few coaches.

"So that's how I got introduced to the Pecos League," he said. "I've been playing back home a fair bit. I played in Japan when I was younger, but I wanted to play baseball in America and here I am."

He arrived in Houston March 1st, and said he's having a great time, despite the weather being a little different than he expected.

"Here is real cold," he said. "Everybody said Texas, you're going to be sweating and it's humid and you're not going to be able to handle the heat, and I got here and I haven't taken my hoodie off since I got here."

But that hasn't kept him from enjoying his games with the Apollos. He's on the first-place team in the league — after just two days of action — and is hitting .500. His overall goal, he said, is to play baseball as long as he can.

"I just want to be around baseball every day," Azzopardi said. "Instead of getting up and going to work in a factory every day, I'd like to go to the baseball field, that's my goal."

As far as the Spring League, "It's great," he said, "I haven't had this much fun in my life and I don't want to go home. I plan on being here a long time."

The Houston Apollo also knows former Pecos Leaguers Scott Mulhearn (White Sands), Kieran Bradford (Santa Fe) and Josh Cakebread (Roswell), and like his fellow Aussies seems like he'll be a big hit with the fans. He's personable, and whether calling to his pitcher from behind the plate or coaching at first base, his enthusiasm — and his accent — is infectious.

"Our motto here with the Apollos is just to let the good times roll," he said.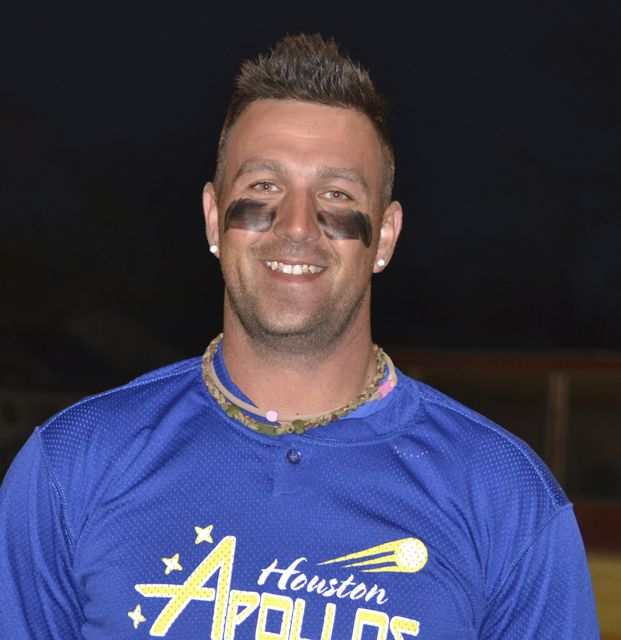 ---
Andrew Azzopardi

---
For more information visit Pecos League of Professional Baseball Clubs LLC. http://www.PecosLeague.com 575-680-2212