Cowboy organization gives back to the community
---
2/22/2013-
By Karen Boehler
Pecos League writer

ALPINE — Most professional sports franchises — no matter how big or small — are designed as for-profit corporations. Whether or not they actually make any money, the goal is to eventually give owners and stockholders something to put in their pockets as a reward for their support.

But a few teams have gone another way, and the Alpine Cowboys are one of those teams.

After the Big Bend Cowboys folded when the Continental League ended, locals created Big Bend Community Baseball and Softball, Inc., a non-profit organization with specific goals in mind.

"The overall goal for Big Bend Community Baseball and Softball is to help maintain and preserve Kokernot Field, as well as educate and give an opportunity to the youth of the Big Bend area to play the game of baseball and softball," said board member Bob Ward.

"Hopefully we can raise some money to help with the Little League and the softball organization, and we'd love to build some baseball fields so they can have tournaments to bring in income to the community that way," said Kristen Cavness, whose grandfather built Kokernot Field in 1947 and who now serves as the Cowboy's general manager.

While supporting future baseball and softball players is a future goal, the key in the short term is refurbishing Kokernot, which is owned by Alpine High School, leased to Sul Ross University and used by the Cowboys under an agreement to maintain and improve the field.

"We want to maintain the heritage of this field. We would love to have a half million dollars or so to pour back into that field, if anyone wanted to make a donation to our 501(c)(3) non-profit corporation and earmark it that way just to do upgrades," Ward only half kidded.

But since they don't have that money, the organization raises funds through donations and sponsors, with members volunteering their time in a variety of ways. Before this year's season kicks off, they plan to to repaint all the chair back seats in the 1,400-seat stadium.

"We're doing our best to try to do maintenance on this field with a budget that doesn't hardly exist," Ward said.

The idea for turning what was a for-profit organization into a non-profit came about after someone in the small town heard about the AAA Memphis (Tenn.) Redbirds, one of the first 501(c)(3) charitable organizations in the U.S. to own a professional baseball franchise and its facility.

"They have been very successful in their market, because they have a big enough market that their professional team actually generates revenues that they can pour money back into their foundation for the same type of thing," Ward said.

Size is one of the biggest concerns for the Cowboys. Alpine is the smallest market in the United States with a professional baseball team, and while they draw from — and hope to give back to — the communities of Marathon, Terlingua, Fort Davis, Marfa and Big Bend National Park, filling the park isn't always easy.

"We don't have that many people living in the area to keep our attendance high enough, but everybody loves it so much they don't want to see it go away," Cavness said. "It's just hard to get the money we need to operate. We eventually get it done. It's amazing. It's happened two years in a row now, and we seem to manage to get through it."

And, she said, the Cowboys have become a part of the community.

"It's a community effort. We can't do it without our local support and there are many, many people who are very passionate about it as well. They love coming to those games and enjoying the little games that we play and the music and the food. It's just a nice family outing for everybody."

As well as a way to give back to the future baseball and softball players of small-town Texas.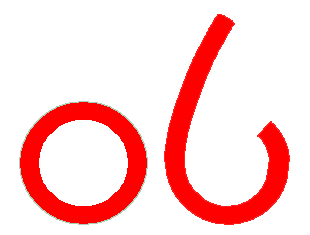 ---
---
For more information visit Pecos League of Professional Baseball Clubs LLC. http://www.PecosLeague.com 575-680-2212