Santa Fe a success despite on-field losses
---
1/29/2013-
By Karen Boehler
Pecos League writer

SANTA FE — The Fuego may have had a tough first year on the field, but off the field was another matter. No matter who you talk to, they agree the season was a huge success.

"I think not only did we have one of the best years, quite possibly the best year of any expansion team I've every had, of the 10 teams I ran, we really didn't have any problems at all," said Pecos League commissioner and Santa Fe owner Andrew Dunn. "The facilities are better. The community understands the commitment of the players and appreciates the players and fully supports the team. From the city to the fans, everywhere, it's a great place for me to be."

"Definitely a good year," agreed Santa Fe city councillor Ron Trujillo. "When you look at the Fuego, Santa Fe ended up in last place, but yet they led the league in attendance. What does that show you? That the people in Santa Fe are behind this team. They want to make this work."

"I had a great time," said manager Bill Moore, who will be back for 2013. "I had a great time. How lucky am I to go out to the ballpark every day? All summer long and hang out. How fun is that? I get told all the time, 'Billy, you're living the life,' and they're right. Hell, I grew dreaming I could do this and I'm still doing it."

"It was a huge success," said Yvonne Encinias, who helped organized the host families in 2012. "The fans loved it. We had such a great following. We had every game, tons of people just sitting and waiting to talk to the players. Get autographs. It was just such a great experience. It was so hard to get the team here. It was such a battle with the city council because there was so much negativity."

On that point, everyone also agrees. Between battles about alcohol, noise and fears of general rowdiness, Dunn and supporters such as Trujillo battled to bring the Fuego to the CIty DIfferent.

"I'm glad that three of my colleagues and the mayor could see that (it would work)," Trujillo said. "See what this could bring to our community."

But just as it took a while to get the city on board, so did it take some time to get the team known around town.

"It was kind of a slow start," Encinias said. "I started telling a lot of people. Of course, I was excited because my son made the team and there were only four locals. There were other people from all over the world, and my son was one of the ones that made the team. So I was so excited. But it's like I got robbed of my bragging rights, because no one knew what I was talking about. 'A professional baseball team? What are you talking about?' They'd look at me like I was insane."

"Everybody in Santa Fe who went to the games, they were excited about it," Trujillo said. "They enjoyed their time at the games. The thing is, a lot of people still didn't know that Santa Fe has a professional baseball team. And to this day, they're still asking. What's great about it is people want to get more involved."

Encinias did just that in 2012, getting a friend to help her find host families for the players.

"I just kind of stepped in," she said. "We started reaching out to friends, to fans. Anybody we could to get them all housed. And I think we were the only team in the league last year that had everybody housed."

For Moore, Santa Fe is where he wants to be.

"Santa Fe is a wonderful city," the manager said. "If Andrew said, 'Hey! You could go to any town you want to,' all things considered I'd go to Santa Fe. The weather's great. The people are incredibly kind to us. It's a great place to be. I would think it would be a great place to live."

And, he said, despite the team's losing record, the players felt the same.

"They were treated very, very well by the people who lived there. You just can't say enough about the people of Santa Fe, New Mexico."

So, with a successful —in some aspects — 2012 in the rear view mirror, what's next for the Fuego? Check back tomorrow to read about Santa Fe's plans for 2013.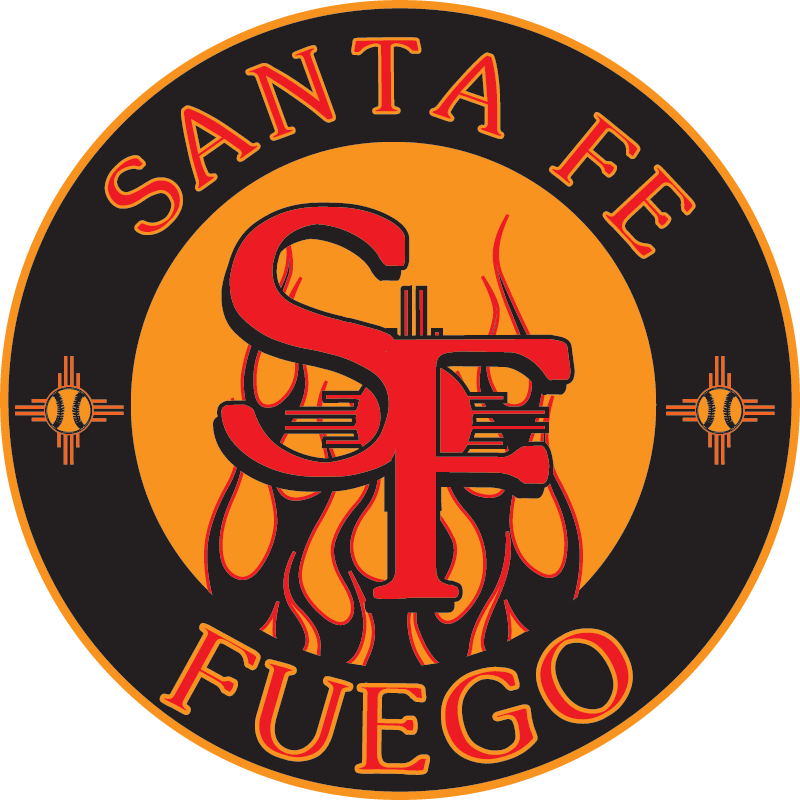 ---
---
For more information visit Pecos League of Professional Baseball Clubs LLC. http://www.PecosLeague.com 575-680-2212