Ernie Munoz to take over in White Sands.
---
11/4/2012- Ernie Munoz to take over in White Sands.

Alamogordo fans need no introduction to Ernie Munoz who will be the third Pupfish Manager in the 2013 season. Ernie is an original Pupfish and played both years in White Sands.

After receiving his bachelor's degree in criminal justice, Munoz went on to play professionally for four different teams, including the Coastal (Tex.) Kingfish of the Continental Baseball League in 2009, the Rockford (Ill.) Riverhawks of the Northern League in 2010 and the White Sands (N.M.) Pupfish of the Pecos League in 2011. Following the conclusion of White Sands' season, Munoz was signed by the Chico Outlaws of the North American Baseball League, where he played four games. Ernie played with the Pupfish again at the end of the 2012 season.

During his stay with the Pupfish, Munoz earned the Pecos League's Offensive Player of the Year award after leading the circuit with a .427 batting average and 103 hits at catcher, while finishing second with 18 doubles, 50 RBI and 63 runs scored. In addition, Munoz collected MVP honors at the Pecos League All-Star Game after turning in a 4-for-5 performance at the plate with a double, two RBI and three runs scored.

For the past two years, Munoz has also served as an instructor at Mike Murphy Baseball, a prestigious training academy based in Concord, Calif., where he has tutored hitters and catchers in both baseball and softball from ages 10-25.

Ernie is the assistant Softball Coach for the San Francisco State Gators. You can contact Ernie at Ernie.Munoz@pecosleague.com

Justin Lowery was slated to be the manager but Justin recently got a job in the Atlanta area that will prevent him from being available until the middle of May. This would have caused problems missing Spring Training and the beginning of the season. Ernie is quite possibly the most popular and recoginzed Pupfish player.

The Pupfish are slated to begin their season this May and open the season hosting the Las Cruces Vaqueros.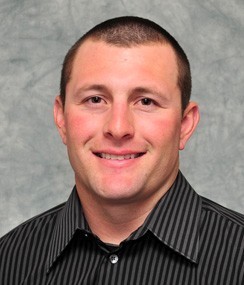 ---
---
For more information visit Pecos League of Professional Baseball Clubs LLC. http://www.PecosLeague.com 575-680-2212