Invasion hits San Angelo Colts of North American League
---
4/14/2011- The Roswell Invaders will play a doubleheader against the San Angelo Colts in beautiful Foster Field in San Angelo, Tx on May 23, 2011. This will serve as the only exhibition game between the North American League and Pecos League. The game will serve as a meet and great for San Angelo Colts Season Ticket holders and a final cut day as the last day of Colts Spring Training. It serves as an off day for the regular season for the Roswell Invaders. Last year the Las Cruces Vaqueros and San Angelo Colts played a similar doubleheader. The Invaders have quite the schedule in May as they also will play an exhibiton game in May in Cohen Stadium against the El Paso Diablos. The Invaders will be playing a doubleheader at Alpine on May 21, 2011...The Invaders begin Spring Training at Joe Bauman Stadium on May 2 at 8:00 PM

About the San Angelo Colts- The Colts were a premier team in the United League now they are in the North American League with teams in South Texas, Canada and the Western US.

About the Roswell Invaders- The Invaders are in their year of play in the Pecos League of Professional Baseball lead by Chris Paterson. They play teams in Southeast New Mexico and Alpine Texas.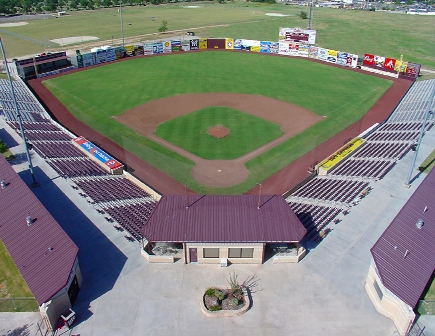 ---
---
For more information visit Pecos League of Professional Baseball Clubs LLC. http://www.PecosLeague.com 575-680-2212