Baseball returned to High Desert on Friday Night.
---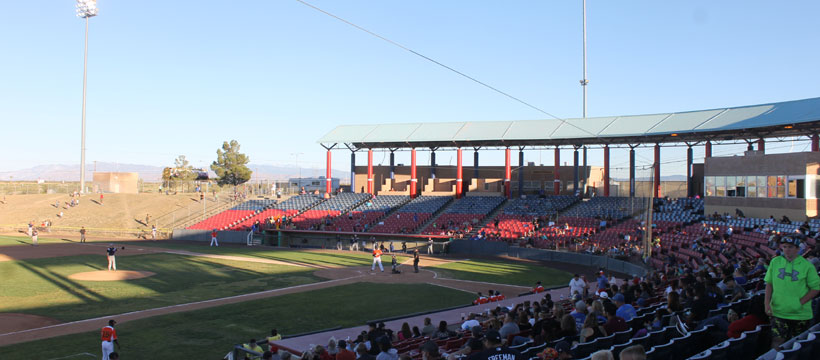 5/20/2017- The Monterey Amberjacks and High Desert Yardbirds met for their first Spring Training Game. The Yardbirds won the game 9-8 in front of a large gathering for a Spring Training Game in Adelanto Stadium. Each team threw 8 pitchers and saw their players in a lineup for the first time. "People were really happy to have a baseball team back here. The Yardbirds and Amberjacks learned something about the ballclubs today. They had Crazy Chris going in the stands and it was great." says Justin Thompson field manager of Monterey Amberjacks.

The Amberjacks have another Spring Training Game in California City on May 21 before opening the season in Bakersfield on May 25

---
For more information visit Pecos League of Professional Baseball Clubs LLC.
http://www.PecosLeague.com
575-680-2212