The Bakersfield Train Robbers will be hosting vocalist auditions for the 2017 season
---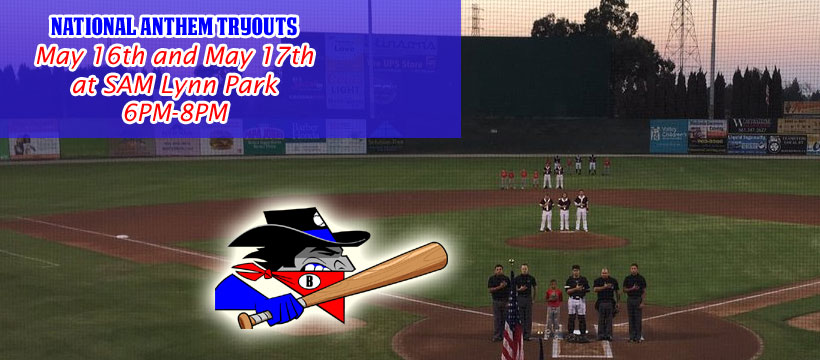 5/7/2017- The Bakersfield Train Robbers will be hosting vocalist auditions for the 2017 season on Tuesday, May 16 and Wednesday, May 17 from 6:00 PM to 8:00 PM at historic Sam Lynn Ball Park. Soloists, duets, trios and groups are invited to audition The Star Spangled Banner. Interested parties who would like to tryout should come out to Sam Lynn no later than 7:30pm. Open auditions will be on a first-come, first-serve basis from. All vocal performances must be a cappella and only traditional renditions of songs will be considered for selection.

The top performances will be determined by a judging panel consisting of Bakersfield Train Robbers staff and local community members.

Top performers will sing live at Sam Ball Park during the 2017 baseball season which begins on May 25th and runs through July 28th. The very best performer from both days will be selected to have the honor of singing the National Anthem on Opening Day. All ages are welcome but children should be accompanied by an adult.