Team Japan Beats Roswell 5-4 in Gold Medal Game
---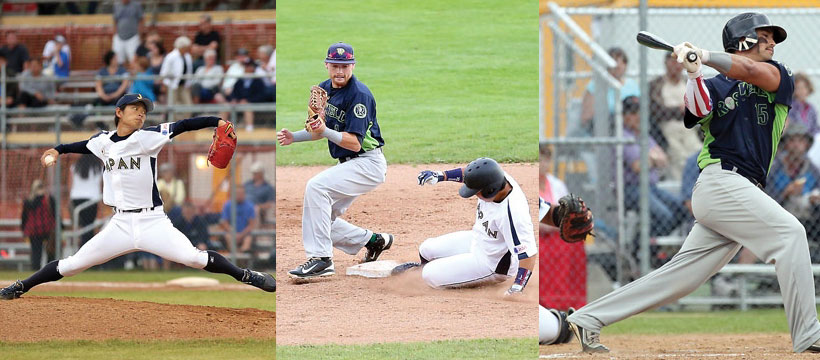 8/21/2016- Team Japan has won the World Baseball Challenge defeating the Roswell Invaders 5-4 in the bottom of the 9th inning in the Championship Game.

Japan went to their ace Yamaoka Taisuke who pitched seven innings striking out twelve Invader hitters. Katayama Junichi pitched a scoreless 8th and Stake Katsutoshi pitched a scoreless 9th for Team Japan.

Jim Smith hit a pivotal two run homer for the Invaders and Nate Ferrell turned in a 2-3 day at the plate. Kaohu Gaspar went 2-4.

On the mound for the Invaders Darrell Thompson went 5-1/3 inning allowing three runs. Eric Gleese came out of the pen to pitch two full innings allowing 1 run. Tyler Stirewald pitched 1.1 inning allowing 1 run which would be the game winning run. It occurred with the bases loaded on a wild pitch. Jim Smith hit a two run home run for the Invaders.

The Invaders won every game in the tournament they played with the exception of the two games against Team Japan.

The Roswell Invaders won the Silver Medal by finishing in 2nd place. Calgary Sidewarm Nation won the Bronze by beating Thurston in the 3rd place game.
---
For more information visit Pecos League of Professional Baseball Clubs LLC. http://www.PecosLeague.com 575-680-2212