Cody Bishop knocked in three runs, sparking the Roswell Invaders (26-10) to a 7-4 victory over the Alpine Cowboys (20-16) on Friday at Joe Bauman Park.

He singled in the first inning and homered in the seventh inning.

Blake Oliver kept contact to a minimum, striking out seven the Alpine Cowboys batters. Oliver allowed two earned runs, seven hits and four walks over seven innings.

Jon Denney reached base three times in the game for the Alpine Cowboys. He scored one run and had one RBI. He homered in the sixth inning and singled in the eighth inning.

The Roswell Invaders couldnt get anything going so long as Ryan Richardson was on the hill. Richardson held the Roswell Invaders hitless over 1 2/3 innings, allowed no earned runs, walked none and struck out two.

Korie Vire (1-1) took the loss for the Alpine Cowboys. He lasted just one-third of an inning, walked one, struck out none, and allowed four runs.

" />

The Roswell Invaders take out the Alpine Cowboys with help from Bishop 7-4
---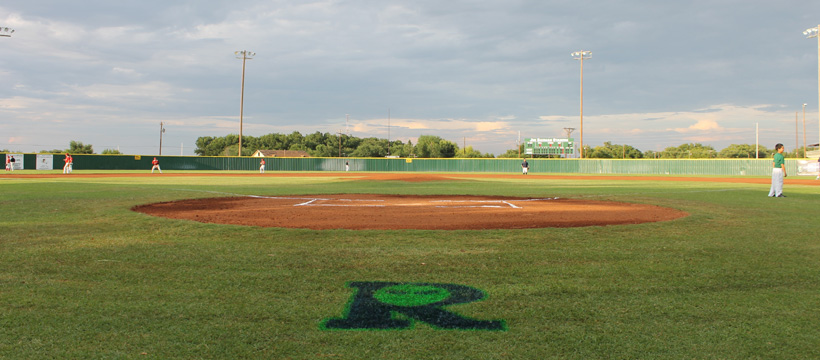 6/24/2016-
Cody Bishop knocked in three runs, sparking the Roswell Invaders (26-10) to a 7-4 victory over the Alpine Cowboys (20-16) on Friday at Joe Bauman Park.
He singled in the first inning and homered in the seventh inning.
Blake Oliver kept contact to a minimum, striking out seven the Alpine Cowboys batters. Oliver allowed two earned runs, seven hits and four walks over seven innings.
Jon Denney reached base three times in the game for the Alpine Cowboys. He scored one run and had one RBI. He homered in the sixth inning and singled in the eighth inning.
The Roswell Invaders couldnt get anything going so long as Ryan Richardson was on the hill. Richardson held the Roswell Invaders hitless over 1 2/3 innings, allowed no earned runs, walked none and struck out two.
Korie Vire (1-1) took the loss for the Alpine Cowboys. He lasted just one-third of an inning, walked one, struck out none, and allowed four runs.