Ohio Wranglers 8 Houston Apollos 8
---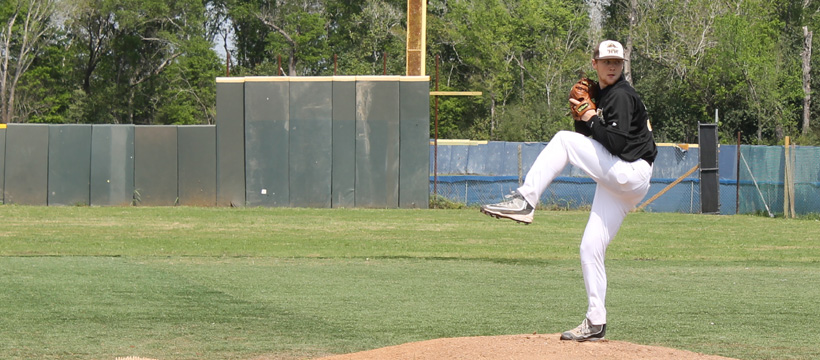 3/23/2016- The Ohio Wranglers and Houston Apollos played to the Pecos Spring League's first tie. Ryan Riordan made his case to be the Pecos Spring League's MVP. He pitched 4 innings allowing just 3 hits and 1 run to the leagues best offense. Alex Freese was not as fortunate. Freese allowed 6 hits and 5 runs in 1 inning of work. Donnie Speranza allowed 2 runs in 2/3 inning of work. Gladier Roman pitched 1-1/3 inning not allowing a run.

Joe Borguard pitched 5 innings allowed 4 runs and struck out 5. Bryan Kloppe pitched 1 inning allowing 2 runs with 3 strikeouts. Shin Yoshida entered the 7th inning with a 2 run lead but allowed 3 doubles and the Wranglers tied the game. Eric Brothers had to come in the get the last out to prevent the wranglers from winning the game.

Ray Hernandez went 3-4 for the Wranglers. Mike Rachun went 2-3 for the Wranglers. Shane Billings went 3-4 for the Apollos. Logan Trowbridge and Bobby Webb went 2-3

Both teams had numerous chances to win the game and failed. Both teams had terrible outfield defense.

With the Apollos tie and the Garden of Gears defeat in the 2nd game of their double header the Apollos won the Pecos Spring League. Their record is 8-2-1, the Gears is 7-4.