Galveston Sea Lions 4 Coastal Kingfish 1
---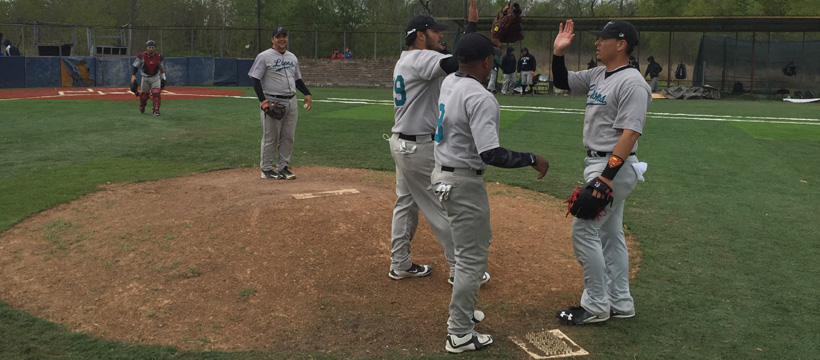 3/19/2016- In a game with major wind gusts blowing in from center field netiher team was going to hit. The Lions only managed 1 hit and the Kingfish only managed two hits.

The Galveston Sea Lions got a great start from Sean McNeil who pitched 5 innings allowing 1 run and only 2 hits. TJ Pruneda came in the pitch 2 scoreless innings. The Sea Lion pitchers took advantage of major winds blowing in from left field. The Lions got their only hit from Dante Brooks. The Lions did most of their scoring in the first off Scott Stonestreet. The Lions managed to draw three walks and scored a run with a double steal to get a 3-0 lead.

Stonestreet settled down after the first and threw a complete game only allowing 1 more run. The Kingfish managed only 2 hits on the day.

The Win put the Galveston Sea Lions at 4-4 just one game behind the Garden of Gears who are 5-3.