Houston Apollos 5 Coastal Kingfish 1
---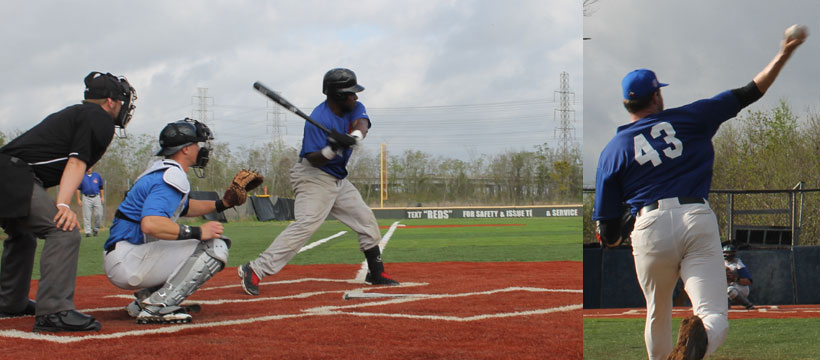 3/13/2016- The Houston Apollos had a great combined pitching performance from Tyler Herr and Eric Brothers. Tyler Herr pitched 4 innings striking out eight batters while allowing 1 run. Eric Brothers pitched 3 innings with 4 strikeouts allowing no runs.

Logan Trowbridge continued to swing the hot bat for the Apollos. He went 2-2 with a double off of the wall. John Nicholson homered for the Apollos as well. M Kato had a huge hit in the first inning to give the Apollos a 3-0 lead.

The Kingfish managed just 3 hits including a triple from Bradley Thomas. Steven Wisser started for the Kingfish but did not get out of the first innings. He walked 4 batters and gave up a home run and a key hit the M Kato. He was replaced by Trumane Wright who pitched 1.1 innings allowing 1 run with no walks. Anthony "Tex" Cantrell pitched 1 inning allows 2 hits and 1 run. Richard Sungia pitched 2 scoreless innings allowing none runs with 3 strikeouts. Scott Stonestreet pitched 1 scoreless inning with 1 strikeout.

---
For more information visit Pecos League of Professional Baseball Clubs LLC.
http://www.PecosLeague.com
575-680-2212