Houston Apollos 21 Ohio Wranglers 2
---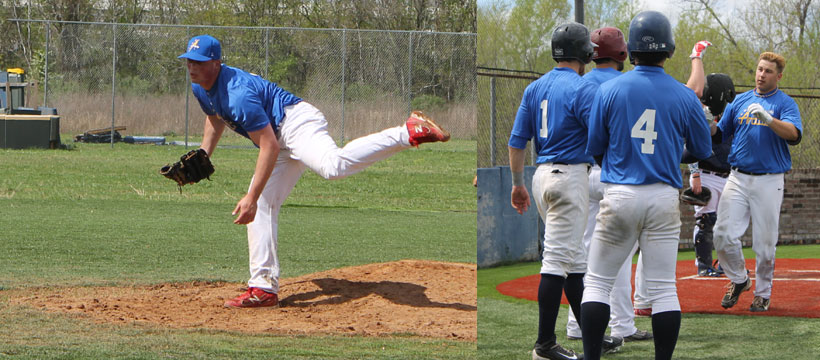 3/11/2016- The Houston Apollos blew out the Ohio Wranglers 21-2 to improve to 2-2 on the season. The Apollos had 18 hits and scored 9 runs in the first inning. Morgan Blatnik had 3 hits and scored 5 runs. John Nicholson had 3 hits and scored 4 runs. He also homered. Bobby Webb had 5 hits. Joe Borguard made his Apollos pitching debut going three innings with no runs allowed. Shinnosuke Yoshida pitched two innings allowing 2 runs.

Alex Freese took the loss for the Wranglers. Freese gave up 7 hits and 9 runs in 1 inning of work. Tom Wright came in and pitched 1.2 innings allowing 9 hits and 10 runs. Donnie Speranza fared better pitching 2.1 innings allowing 2 runs with 2 hits. Ryan Rasco went 2-2 for the Wranglers, he continues to lead the Pecos Spring League in batting average.

---
For more information visit Pecos League of Professional Baseball Clubs LLC.
http://www.PecosLeague.com
575-680-2212